25 Anniversary of Serving in Kazakhstan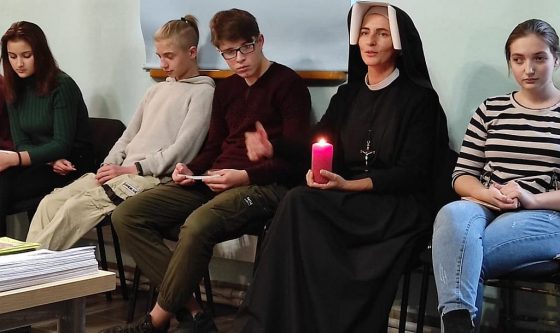 On June 26th, the 25 years' anniversary of service in Kazakhstan will be celebrated by Sisters of the Congregation of Our Lady of Mercy in Petropavlovsk. Superior General, M. Miriam Janiec, and Sr. Natalia Wideł, Econome General of the Congregation, will take part in the celebrations.
On June 22, 1997, the first community of the Sisters of Our Lady of Mercy was established in Petropavlovsk. The Sisters set out on their mission to Kazakhstan to preach the merciful love of God there, by witness of life, deed, word and prayer, as a gift of gratitude for the first papal pilgrimage made by St. John Paul II to the Shrine of Divine Mercy in Krakow-Łagiewniki.
The Sisters have served in various ways in Petropavlovsk and other localizations in Kazakhstan, cooperating with priests in the Church that became a Shrine of Divine Mercy in 2012. They also served in a filial convent at Taiynsha, where they took care of many Polish expatriates. The Sisters run a dormitory for girls, and teach religion in many parishes and villages across the country. Since a law that prohibits religious meetings in the public space was introduced in the country, service in prisons has been suspended, along with ones in schools and hospitals. The Sisters are also involved in the Clean Heart Movement and apostolic work among girls and women. They are holding various meetings and offering teachings in real life and online.
The anniversary will also offer an opportunity to give thanks for the Sisters' service in Kazakhstan and ask for the blessing of many more years the charismatic mission of the Congregation to continue there to preach the message of the merciful love of God for every human being.