40 years of Dives in misericordia Encyclical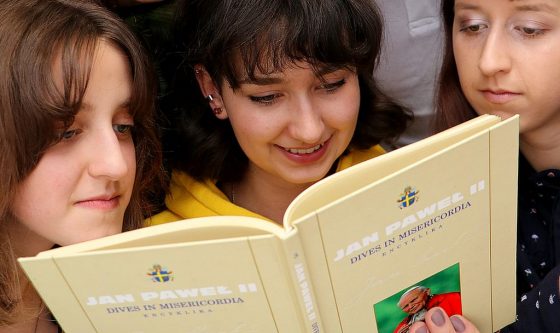 November 30 is the 40th anniversary of the signing of the Dives in misericordia Encyclical by John Paul II. This is the first papal document in the history of the Church entirely devoted to the mystery of divine and human mercy. Although John Paul II never mentioned St. Faustina in this document, nor did he directly refer to her spiritual legacy, he did enclose the main message from her Diary therein. This message is about recalling the biblical truth of God's merciful love for man and proclaiming it to the modern world with a new power through the witness of life, deeds, word and prayer. The identity of this message in both works is striking not only in the way they show the mystery of Divine Mercy as the greatest attribute of the Trinity, but also how they look at the concept of mercy. Both Saints from Cracow show the beauty and richness of properly understood mercy. Moreover, in both works we read about the same tasks that arise from the knowledge and experience of God's merciful love. These are: proclaiming the mystery of Divine Mercy, doing mercy and asking for Divine Mercy.
The Dives in misericordia encyclical and the Diary, although they are generically different works, actually contain the same message: the mystery of God's mercy, which is at the core of the Bible and the experience of every human being. These two works show what Divine Mercy is in a complementary way, speaking about how incomprehensible God's greatness and power of action is in the lives of people and the world. Thanks to these documents, from the point of view of theology and mystical experience, the Church of the twentieth and twenty-first centuries could better learn and live this truth revealed in the Bible.