4th Mercy Festival in Krakow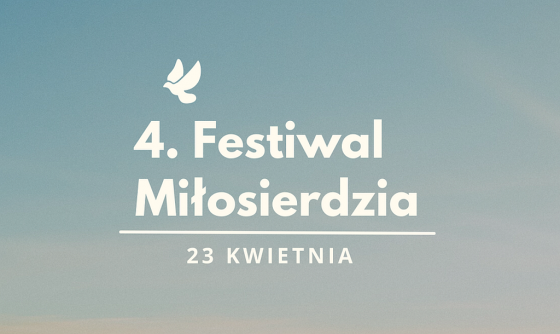 Just before Palm Sunday, on April 23rd, the 4th Mercy Festival featuring religious films will take place in Krakow, in the Kijów movie theater at al. Krasińskiego 34. Before the film Odkupienie (Redemption) there will be a short introductory meeting on its theme, hosted by Miłosz Horodyski, with Fr. Józef Pochwat, M.S., from the Shrine of Divine Mercy in Krakow-Łagiewniki, and Fr. Marek Drzewiecki. There will also be a preview for the film Żywy (Alive) in the large auditorium, which will be in theaters in June. These screenings will be non-ticketed.
Meanwhile, in the Studio Room, the following films will be showed: An Ardent Heart, Teraz i w godzinę śmierci [Now and at the Hour of Death], Lady of Guadalupe, and Ballad of a White Cow.
Throughout the day, Caritas volunteers will be collecting donations for war refugees.
On Mercy Sunday, April 24, within a certain time brackets, the YouTube channel of the Kijów theater will show a film titled Bóg w Krakowie [God in Krakow].