Anniversaries in 2021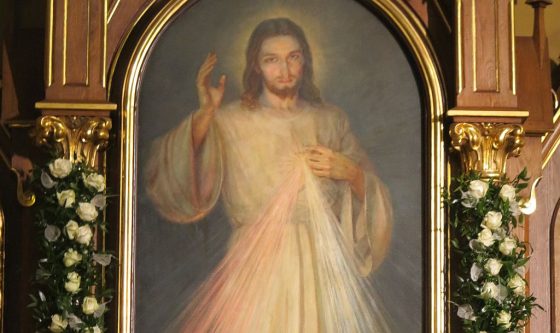 The Sisters of the Congregation of Our Lady of Mercy and apostles of Divine Mercy following in the footsteps of St. Faustina and those participating in her mission of proclaiming the message of Mercy to the world by testimony of life, deed, word and prayer, will celebrate and commemorate a few important anniversaries in 2021:
February 22 – 90th anniversary of the revelation of Divine Mercy Image and Mercy Sunday in Plock, the commencement of the prophetic mission of St.. Faustina, which is to remind the world of the biblical truth about merciful love of God and a call to proclaim it with a renewed power with the testimony of life, deed, word and prayer. Her visual summary is the image of Christ with the inscription: "Jesus, I trust in You!"
March 6 – 25th anniversary of the establishment of the Faustinum Association of Divine Mercy Apostles, which brings together priests, consecrated persons and lay faithful from 90 countries of the world by Archbishop of Krakow, Franciszek Cardinal Macharski. Its main task is to conduct spiritual formation in the school of spirituality of St. Faustina.
The 40th anniversary of the first edition of the Diary of St. Faustina, a jewel of mystical literature, in which the Author recorded not only the message of Mercy from Jesus addressed to the modern world, but also a school of spirituality based on the exploration and contemplation of everyday life in the mystery of God's mercy, which flows from the attitude of trust in God and active love of one's neighbor.
August 1 – 10th anniversary of the start of Perpetual Chaplet at www.faustyna.pl. Through this initiative, the Chaplet of Divine Mercy is prayed around the clock, and Internet users join the Sisters of the Congregation of Our Lady of Mercy every day from many countries of the world to pray together.