Centenary of St. Faustina's Confirmation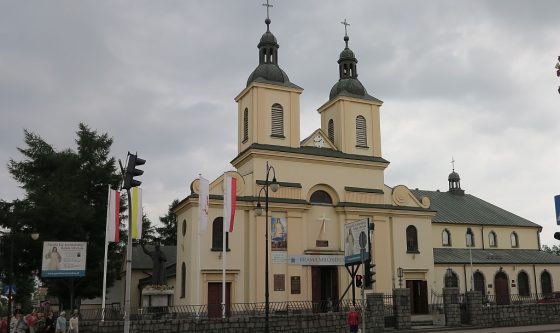 On May 28th, at the Parish of St. Michael, Gabriel and Raphael the Archangels in Aleksandrów Łódzki, the 100th anniversary of the Confirmation of St. Faustina will be celebrated. The ceremony will begin at the former house of the Bryszewski family, where 16-year-old Helena Kowalska (Sister Faustina in the Congregation of Our Lady of Mercy) lived and served for about a year. At 3 p.m. there will be prayer in the Hour of Mercy and the Chaplet of Divine Mercy, recited along the route traveled by the Apostle of Divine Mercy, with a March of the Youth to the church, where the Metropolitan Bishop of Lodz, Abp Grzegorz Ryś will deliver the Sacrament of Confirmation and celebrate a solemn service. The program of the ceremony also includes a shared Agape and a concert of worship.
St. Faustina received the Sacrament of Confirmation in this parish in February 1922, about which she herself testified during the exam Fr. Dr. Stanisław Rospond on April 21, 1926, which took place before she took the veil.