Chaplet for the Dying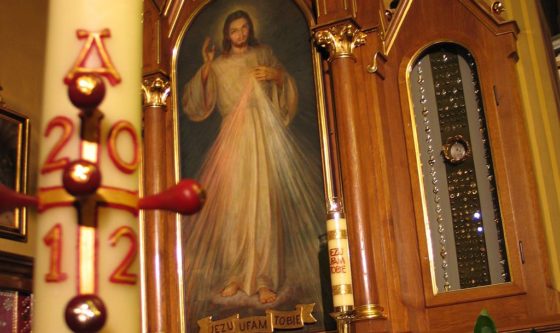 Pray as much as you can for the dying, pray that they may put their trust in My mercy, for they are the ones most in need of trustfulness, but have it least of all (Diary 1777). These words that Jesus said to St. Faustina also refer to us because we can also save someone for eternity by saying with confidence the Chaplet of Divine Mercy for that person's intention.
On the website: www.faustyna.pl in English, there is a form available for the exclusive use of submitting names of people who are actually dying. Other intentions should be sent using another form on our website: www.faustyna.pl In this form to submit names of the dying, write only the name of the person, without any additional words. Then, open your e-mail and confirm your submission by clicking the proper link in the e-mail. The name of the dying person is sent to three (3) people who support the dying by praying the Chaplet of Divine Mercy.