Anniversary of the death of Fr. Józef Andrasz SJ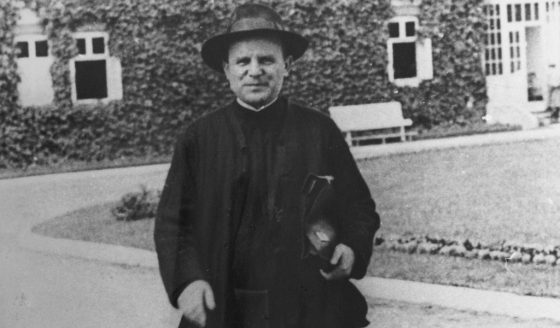 February 1st is the 60th anniversary of Fr. Józef Andrasz, the Krakow confessor and spiritual director of St. Faustina's passing away. He was a great Apostle of Divine Mercy who initiated the Divine Mercy services at the Shrine of Divine Merci in Krakow-Łagiewniki and whose writings expanded the devotion in the forms provided by St. Faustina in many countries of the world.
In connection with this anniversary, on February 1st, Holy Mass will be celebrated in the intention of the Confessor of St. Faustina's beatification at the Shrine of Divine Mercy in Krakow-Łagiewniki at 6.30 am, at the Sacred Heart Basilica in Krakow at 6 pm, and in Królowa Górna, Tarnow Diocese, at 5 pm.
Recently, a historical and theological commission has been assembled to conduct the beatification proceedings for Father Józef Andrasz.