Evening with Merciful Jesus in Washington, D.C.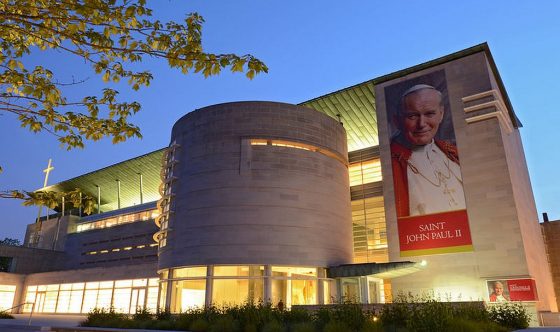 The Sisters from the community of our Congregation in Washington DC organize the next "Evening with Merciful Jesus" on September 22nd, 2022 at 7 p.m. This month they start a miniseries entitled "Created to love" on the St. John Paul II's Theology of the Body with Dr. John Grabowski.
Dr. Grabowski from has published widely in the areas of moral theology, marriage, sexuality, and bioethics. Dr. Grabowski has lectured and presented at conferences across the United States. He and his wife Claire are regular guests on Greg and Lisa Popcak's radio show "More 2 Life" on EWTN.
The miniseries will have 3 parts in 3 consecutive months, starting in September. This month's first part will lead us into the fundamental theme of "The body as a gift". Next month we will continue with the gift of sexual difference in God's plan and will end in the third part with ideas on how to minister and accompany persons who struggle with their identity.
 You can join this event online at: www.jp2shrine.org/youtube.