Evening with Merciful Jesus in Washington, D.C.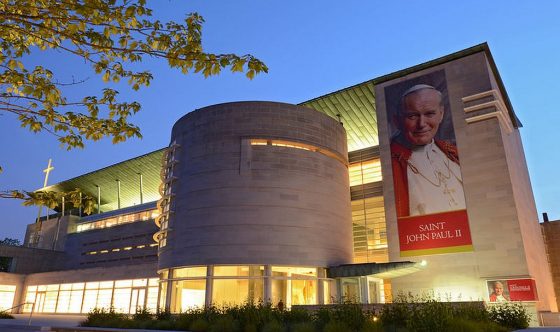 The Sisters from the community of our Congregation in Washington, D.C., organize the next "Evening with Merciful Jesus" on November 22nd at the John Paul II National Shrine. The meeting will continue the series titled "Created to love", and devoted to St. John Paul II's Theology of the Body.  The meeting will be hosted by Jan Grabowski, PhD, an expert in moral theology, marriage, sexuality, and bioethics. His third presentation will concern ways of helping those who are struggling with their identity and being there for them. You can join the event online atwww.jp2shrine.org/youtube. The lecture will be followed by Adoration of the Lord Jesus and a meet-up with refreshments.
"Evenings with Merciful Jesus" are organized for young people who want to follow St. Faustina and St. John Paul II to discover the new quality of life in friendship with the merciful Lord Jesus.