Evening with Merciful Jesus in Washington, D.C.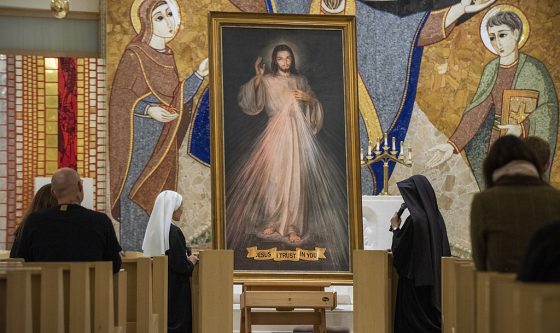 The Sisters from the community of our Congregation in Washington, D.C., organize the next "Evening with Merciful Jesus" on December 22nd at the John Paul II National Shrine in Washington, D.C. This month's special guest will be Roy Schoeman, a well-known speaker and guide to the Holy Land, who will share the fascinating story of his conversion from Judaism, to atheism, to Catholicism. He is fascinated by the mystery of God's mercy and St. Faustina's Diary is close to his heart. You can join the event online atwww.jp2shrine.org/youtube. The lecture will be followed by Adoration of the Lord Jesus and a meet-up with refreshments.
"Evenings with Merciful Jesus" are organized for young people who want to follow St. Faustina and St. John Paul II to discover the new quality of life in friendship with the merciful Lord Jesus.