General Assembly of the Faustinum Association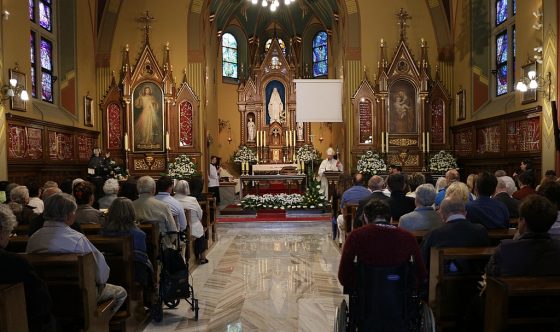 The 6th General Assembly of the Faustinum Divine Mercy Apostles' Association will take place from 17 to 18 June 2022 at the Shrine of Divine Mercy in Krakow-Łagiewniki. Members from many cities in Poland and other European countries will participate. An event like this, according to the statutes of Faustinum, is organized every 5 years to sum up the activities of the Association, to make suggestions for the future and to elect lay members to the Faustinum Council.
The General Assembly will begin at 12.30 p.m. with Holy Mass in the chapel of the miracle-famous Divine Mercy Image and the tomb of St. Faustina. The meeting will be presided over by the Spiritual Guardian of the Association, Fr. Marek Wójtowicz, S.J. During this ceremony, new members of the Faustinum will be formally welcomed in the Association.