"Get to know Poland" – the Shrine in Krakow-Łagiewniki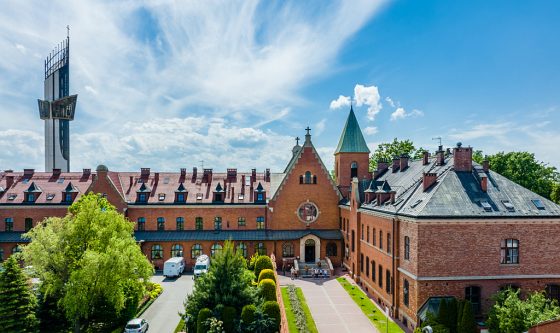 The Shrine of Divine Mercy in Krakow-Łagiewniki, where God has placed a great treasure, is a special site, where, as St. Faustina passed away, God laid up her entire spiritual inheritance, including the message of Mercy, with which He sent her "to all mankind". Thus, as St. John Paul II said, it is spreading across the world. That is why Łagiewniki is one of the world's leading shrines in terms of the number of countries from which pilgrims come to visit.
In the Łagiewniki convent of the Congregation of the Sisters of Our Lady of Mercy, St. Faustina experienced many extraordinary encounters with Jesus, the Blessed Mother, angels, saints and souls suffering in purgatory. It was here that she mystically experienced an extraordinary union with the Triune God and saw heaven and hell. In her Diary, a pearl of mystical literature and the most translated book from Polish, she recorded more than 280 such extraordinary encounters, which happened not only in the chapel but in practically every part of the Shrine. The Łagiewniki Shrine is therefore a place of revelations. It is also a place of miracles and thousands of graces, which people are asking for at the miracle-famous Divine Mercy image and at the tomb of the Apostle of Merciful Jesus in the convent chapel.
This unique place on the map of the world is on the list of the Get to know Poland project of the Minister of National Education, Przemysław Czarnek, who wrote in a letter to teachers: I would like young people, who will be the ones to decide the fate of our country, to know Polish culture, respect the language and national heritage, and above all, grow up with a sense of pride in being Polish. Thanks to the funds allocated for this project under the Polish Deal government program, the bodies running public and non-public schools will receive co-financing of up to 80 per cent of the total cost of the trips.