Lenten Pilgrimage to Station Churches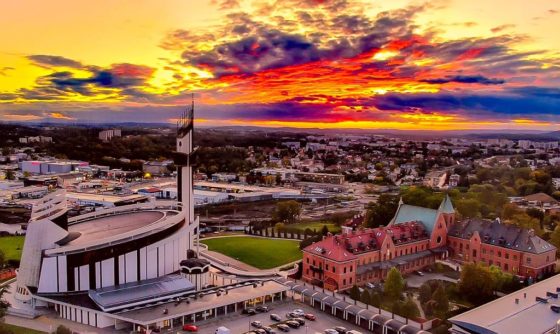 Referring to the ancient Stations of the Cross Liturgy, the Metropolitan of Krakow Archbishop Marek Jędraszewski introduced it also in Krakow. For the fourth time on every day of Lent, the inhabitants of Krakow can pray in selected station churches. One of them is the Basilica at the Shrine of Divine Mercy in Krakow-Łagiewniki, where the Liturgy of the Stations with the Eucharist will be celebrated on March 2th at 6 pm.
The spirituality of the entire Stations of the Cross Liturgy focuses on three main elements, Fr. Stanisław Szczepaniec explains. The first is the penitential dimension, thanks to which we can experience Lent more deeply. Participants of the "station day" listen to the Word of God, pray, begin fasting, and, during the celebration of the Eucharist they donate to the needy. Those who make pilgrimages to the consecutive station churches follow a spiritual path that brings them closer to the deeper experience of the Lord's Passover, too.
The second goal of the station liturgy is to show the city as a "sacred space". The entire city becomes like the Church of God, because in every part of it, the faithful gather at the penitential liturgy. The "station network" covers all the districts of Krakow.
The third aspect of the Liturgy of the station is also important. It is the arrival of the bishop to the community. The Bishop strengthens the participants of the Eucharist in zealous undertaking of prayer, fasting and alms, and his presence is a sign of the unity of the particular Church.