Let us stop the war with a cry for mercy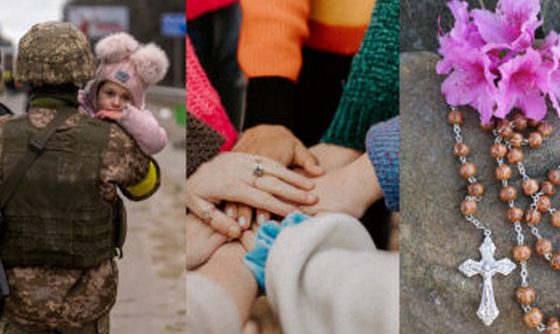 This intention is the theme of this Good Friday, April 15, novena to begin at the Shrine of Divine Mercy in Krakow-Łagiewniki, before the Feast of Mercy. As every day at 3 pm, it will begin with the celebration of Jesus at the moment of His passion on the Cross (the Hour of Mercy), and then we will celebrate the novena before the Feast of Mercy and the one from the Chaplet of Divine Mercy, about which Jesus said that He would grant all graces to souls. We will combine the novena from the Chaplet of Divine Mercy with the novena to Divine Mercy, which Jesus ordered to be celebrated by St. Faustina. For 9 days, we will be immersing the Holy Church, all nations, and especially Ukraine in the abyss of God's unfathomable mercy, asking God to end the armed conflict and bring forwards the necessary graces for those suffering from the war in their country.
Not only pilgrims in the Łagiewniki Shrine, but also radio, television and online audiences from many countries of the world will participate in this novena. This event organized by the Faustinum Divine Mercy Apostles Association can be joined at 3 pm or any convenient time by the parishes, communities and individuals celebrating the novena. Texts and audio recordings will be available at www.faustinum.pl and on the
You Tube channel. Together we cry for the mercy of God by trustingly praying the Chaplet of Divine Mercy in this novena before the Feast of Mercy so that we can really stop the war in Ukraine!!!