Live on TVP: the Feast of Mercy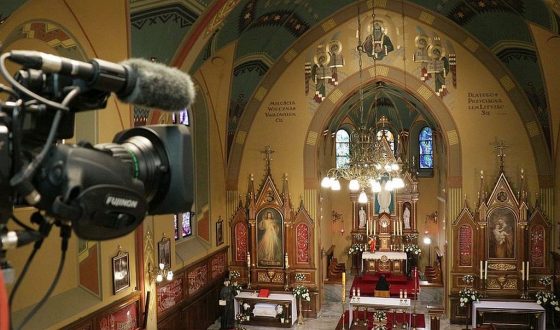 This year, due to the pandemic and sanitary regime, the pilgrims who usually flocked to the Shrine of the Divine Mercy to celebrate the novena before the Feast of Mercy and to attend the services on this feast, will only be able to connect with us spiritually, and through radio and television broadcasts.
Eve of the Feast of Mercy
"Ways of Mercy" service will be broadcast by the TVP3 channel nationwide and on the Rectory's website at www.milosierdzie.pl. From 9 pm, nightly vigil will be held before the Feast of Mercy. Live broadcast will be available at the Rectory's website, www.milosierdzie.pl.
Feast of Divine Mercy
Holy mass at 7 am and 10 am, as well as the 3 pm celebration of the Hour of Mercy and Adoration with the Chaplet, will be broadcast on TVP1 and TVP3.
Other Masses from the chapel of the miracle-famous Divine Mercy image and from the Basilica will be streamed live at www.faustyna.pl and the Rectory's site, www.milosierdzie.pl.