New names for language pages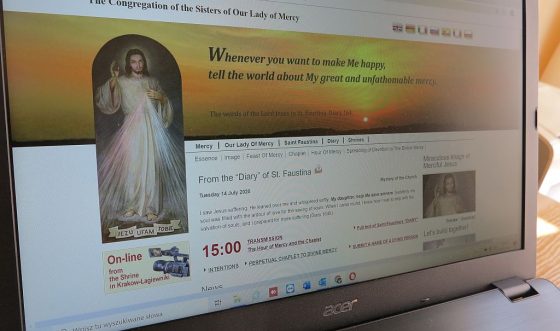 Due to the large number of Polish and foreign visitors at www.faustyna.pl and our concern for the comfort of searching and use of its content, the Congregation of the Sisters of Our Lady of Mercy has decided to move our website to new, more powerful servers. On this occasion, the names of our language pages have been changed. And so, the following language versions are available at the following domain names:
English: www.saint-faustina.org
Spanish: www. santafaustina.es
Italian: www.suorfaustina.it
French: www.soeurfaustine.fr
German: www.heiligefaustina.de
Russian: www.Фаустина.рф
The language pages will be accessible through the above domain names, as well as through links at www.faustyna.pl or other language pages by clicking on a chosen flag icon. We would like to express our deep gratitude to all IT professionals, Collaborators, and Givers for their service in this work of bringing the message of Mercy to the world. Together with you, we form our online community connected by the merciful love of God.