Peregrination of the Icon of the Holy Family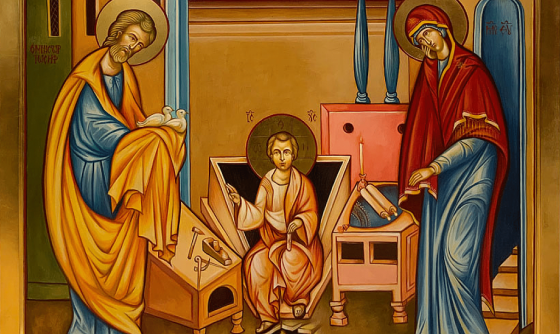 On June 24-25, the Shrine of Divine Mercy in Krakow-Łagiewniki will be visited by the Icon of the Holy Family, wandering around the Archdiocese of Krakow since December 26, 2021. After greeting the Icon in front of the basilica, Holy Mass will be celebrated at 6 pm. At 8 pm, the icon will be moved in procession to the chapel with the miracle-famous Divine Mercy Image and the tomb of St. Faustina, where the rosary is prayed every day at 8.30 pm, for families and couples in crisis. After the Marian call, a night vigil of Sisters from the Congregation of Our Lady of Mercy and people connecting via on-line transmissions at Faustyna.pl and its 7 language versions will begin. The next morning after the Eucharist at 6.30 am and Lauds, the Icon will return to the basilica, from where, after the Hour of Mercy and the Chaplet, it will be transferred to the John Paul II Center.
The purpose of this pilgrimage is, above all, to pray for married couples and families so that they may be strong in God. The highlight of the event in each parish is the Eucharist of thanksgiving for the sacrament of marriage and the gift of family life, the best example of which is the Holy Family.