Readers of the Diary at Faustyna.pl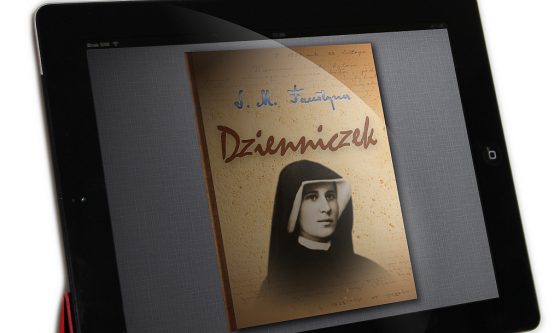 In 2021, more than 467 639 users accessed the Diary of St. Faustina in Polish and 7 other languages at  www.faustyna.pl: 208,587 page views in Polish, 125,735 in English, 41,403 in Spanish, 13,571 in German, 22,342 in French, 49,273 in Italian, 1192 in Russian, and 5,536 in Slovak. All language versions are now available also for tablets and smart-phones. Daily quotations from the Diary have been subscribed by 4429 users – in Polish, Spanish, French, German, English, Italian, Russian and Slovak. The radio adaptation of the Diary (119 episodes) continues to be very popular on the Faustyna.pl YouTube channel, with 727,500 views. Many users have also accessed the Diary Concordance function available in Polish.
The words of Jesus said to Sister Faustina are coming true: Secretary of My most profound mystery know that you are in My unique confidence; your task is to write down everything I let you know about My mercy, for the benefit of souls, who on reading thee texts will receive comfort in their souls and draw courage to come up to Me (Diary, 1693).