Refugees of War in Our Convents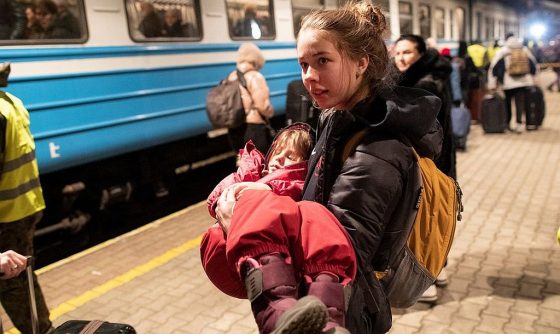 Since the beginning of the war in Ukraine, more than a 200 refugees, mostly women and children, have found shelter in the convents of the Congregation of the Sisters of Our Lady of Mercy, including the Congregation house in Czestochowa (over 40), Biała near Płock, Walendów, Warsaw-Grochów, and Elk received the largest number of people. Whenever possible, other houses of the Congregation are also preparing places for people suffering from war and fleeing their country.
The largest communities of Krakow and Warsaw-Żytnia, are offering around-the-clock prayer with the Chaplet of Divine Mercy for peace in Ukraine, imploring the Lord for all the necessary graces for the refugees and everyone suffering in Ukraine, those fighting in the defense of their Motherland, as well as for the blessings to all those who are offering support to them.