Support for On-line Broadcasting from Łagiewniki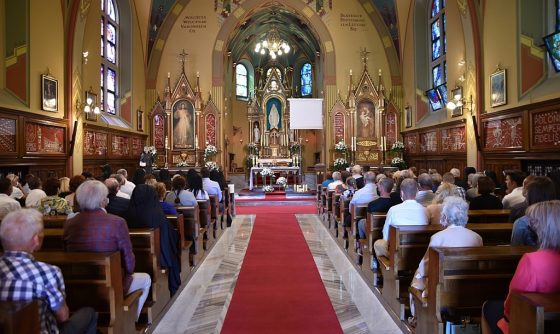 For many years we have enjoyed on-line transmissions from the Shrine of Divine Mercy in Krakow-Łagiewniki. It is used 24 hours a day by Divine Mercy devotees from all over the world to participate in prayer and devotion before the miracle-famous Divine Mercy Image and the tomb of St. Faustina. This year, the fee for the streaming provider, which is the US company Livestream-Vimeo, has increased once again since January. It allows us to stream Full HD quality video content without restrictions on the limit of the number of people viewing the stream at the same time.
This being the case, we ask that you support this work so that it can continue to operate it, as it is an expensive endeavor due to fiber and streaming fees, as well as quality equipment.
Please forward your donations to:
Zgromadzenie Sióstr Matki Bożej Miłosierdzia
Dom Zakonny w Krakowie
ul. Siostry Faustyny 3
30-608 Kraków
Bank BGŻ BNP Paribas S. A.
ul. Kasprzaka 10/16
01-211 Warszawa
Poland
Bank account numbers:
80 1600 1013 0002 0012 3671 2001 – PLN
73 1600 1013 0002 0012 3671 2030 – EUR
41 1600 1013 0002 0012 3671 2024 – USD
BIC (SWIFT) code: PPABPLPK
IBAN: PL
Add a note: Transmisja on-line