Support for Płock Shrine of Divine Mercy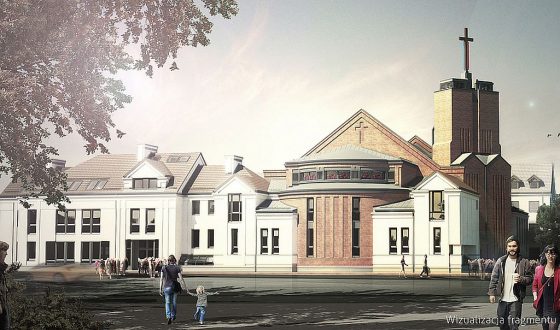 The Bishop of the Diocese of Płock, Piotr Libera, has called for support for the expansion of the Shrine of Divine Mercy in Płock. For this purpose all donations made during Holy Mass on Sunday, February 21, in the churches of the diocese will be used. Everyone can join this initiative by making a donation to the account of the Congregation of the Sisters of Our Lady of Mercy in Płock, which is conducting the construction in the historic place where the Divine Mercy image was revealed and St. Faustina's prophetic mission began. May these offerings be an expression of gratitude for the gift of the revelation of this most familiar image of Jesus today, and for the graces requested before it in trusting prayer.
Donations for this purpose can be paid on the following account:
Zgromadzenie Sióstr Matki Bożej Miłosierdzia
Stary Rynek 14/18
09-404 Płock
Bank PEKAO SA
I O w Płocku
ul. Kolegialna 14a
SWIFT CODE: PKOPPLPW
PLN IBAN: 72 1240 3174 1111 0000 2890 0836
USD IBAN: 56 1240 3174 1787 0010 1057 7746
EUR IBAN: 28 1240 3174 1978 0010 1057 7818
Holy Mass is celebrated on the 22nd day of each month and the Sisters pray daily together with the faithful at the Hour of Mercy and with the Chaplet of Divine Mercy in the intention of everyone who support the construction of the Shrine spiritually and physically.