The Feast of Mercy 2021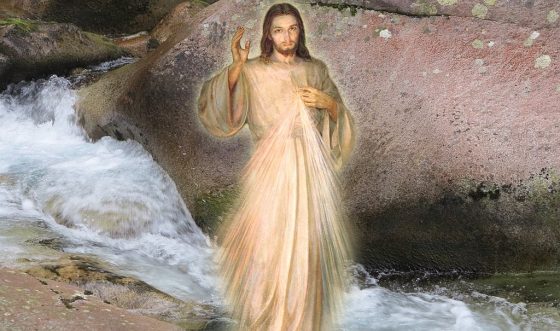 This year, the Feast of Divine Mercy will be celebrated differently than ever before because of the pandemic and the inability of sacramental confession and participation in the Eucharist. This gives rise to many questions: how can one fully experience this Mercy Sunday? How do you receive the graces promised by Jesus on this holiday?
The external circumstances of celebrating the solemnity have changed, but the conditions for enjoying the graces connected with it have not. And this is what matters the most. We do not know, and we cannot be certain that by receiving Holy Communion spiritually we will surely receive the grace of complete absolution if all our sins and punishment (we never have such certainty, anyway). However, we can be sure that God desires to grant us His mercy and perfectly knows the limitations under which we live now. To give much, very much, is His joy, as He asserted St. Faustina. The barrier that limits God's generosity in providing mercy is on the human side, and it is the lack of vessels of trust. This is the only vessel, as Jesus said, to access His graces.
So, what can we do this year on the Feast of Mercy? Let's do what we always have, that is, seek an attitude of trust in the Lord, accept and do God's will in the circumstances in which we live, in the restrictions we are experiencing, in the calls we must take every day. This is not only a matter of an attitude of trust in the Lord, which is expressed in the fulfillment of His will, but also an attitude of mercy towards others, and to this we now have plenty of opportunities, especially towards our loved ones, in our professional and social service, and in every field of human existence. If we cannot participate in sacramental confession (as is most often the case now), one must awaken perfect contrition for our sins and receive Jesus in spiritual Communion. Leave the rest to God. He, as the best Father, knows what is needed and by whom, and He will give it freely if we have the very disposition to be open to His will and to those graces which He wishes to give us.