Vigil on the eve of Pentecost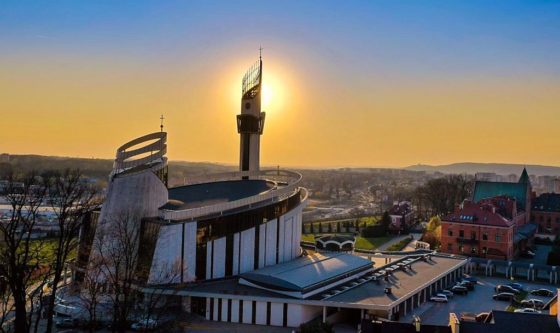 On the eve of Pentecost, this year on May 30th (Saturday), a prayerful vigil will be held at the Shrine of Divine Mercy in Krakow-Łagiewniki will be held and hosted by the Sisters of the Congregation of Our Lady of Mercy. During this prayer we will call upon the presence and power of the Holy Spirit and praise Him for the work that He has done for us. The vigil will begin in the Basilica at 9 pm with a conference from Fr. Krzysztof Kowal, M.S., and will end with Holy Mass at midnight. During the Mass, persons who have undergone a 30-day preparation will make a solemn act of entrusting themselves to the merciful God through Mary. We invite you to participate in this vigil also throught the broadcast at the website of the Shrine's rectorate:  www.milosierdzie.
Accommodation in the House of St. Faustina is available based on prior reservation (tel. no. +48 730 950 521). Due to the limited number of beds, pilgrims will be accepted on a first served basis. We are looking forward to meet you!