Visitors at faustina in 2021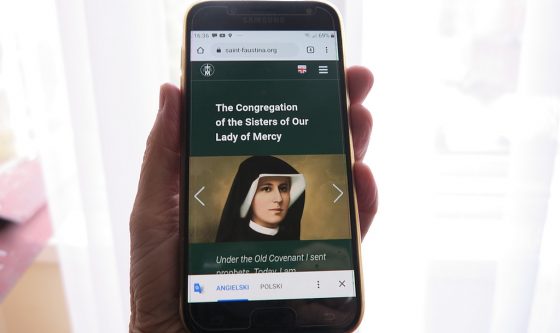 In 2021, our website, www.faustyna.pl and its 7 language versions, recorded almost 15,500,000 views and over 2,015,000 visitors.
The website of the Congregation of the Sisters of Our Lady of Mercy, www.saint-faustina.org , has been adjusted to be used on mobile devices and has been given a new appearance. This made it possible to make many sources on the life of Saint Faustina and her spiritual heritage, such as her Diary, and the apostolic works operated on the website, including video streaming from the Shrine of Divine Mercy in Krakow-Łagiewniki, the Chaplet for the Dying, the Perpetual Chaplet, downloadables and the Patron Saint draw more accessible on mobile devices.
The Congregation of the Sisters of Our Lady of Mercy would like to thank all the Cooperators: IT specialists and Translators, updates were possible, without whom this work could not be albe to grow, and all online Visitors, without whom this wonderful exchange in the provision of good could not take place and carry the message of Mercy and all spiritual heritage of Saint Faustina to the world.