Visitors to Faustyna.pl / en in 2022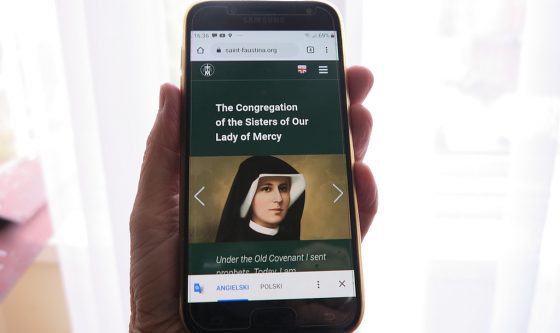 Faustyna.pl and the website's other language versions were viewed more than 9,500,000 times and by over 2,200,000 visitors in 2022. 79.3% accessed the website from mobile devices. The Polish language site was used by 1,022,000 unique users; English by 415,050; Spanish by 415,050; Italian by 104,680 unique users; French by 82,900; German by 55,000; Slovak by 60,600 unique users and Russian by 7,400.
The maximum number of visitors on one day on all the sites was 83,909.
The Congregation of the Sisters of Our Lady of Mercy would like to thank all Collaborators, Contributors, IT Specialists and Translators, without whom this work would not be able to develop, and all Internet users, without whom this wonderful exchange in the provision of good and bringing the message of Mercy and the entire spiritual heritage of St. Faustina to the world could not be taking place.