Wilno, Vilnius, Vilne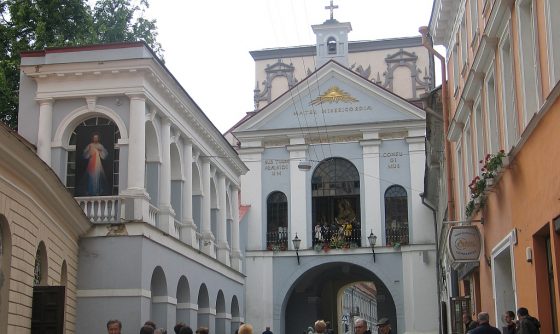 On May 23, the National Museum in Krakow (Aleja 3 Maja 1) will open an exhibition titled Vilnius, Vilnius, Vilne – one city, many stories, covering the years 1918-1948. One of the themes of the exhibition is the Divine Mercy devotion. The Congregation of the Sisters of Our Lady of Mercy has loaned 4 artifacts for this exhibition:
the painting of Merciful Jesus by Łucja Bałzukiewiczówna, donated by Blessed Fr. Michał Sopoćko in 1940 to the Congregation's chapel in Vilnius
a photo album, Obrazki Jezusa Miłosiernego, featuring photographic reproductions of the World War II-era Divine Mercy image by Michał Nowicki
A "Jesus, I trust in you!" holy card, printed in Vilnius in 1940
Pocket prayer book to Divine Mercy, published in Vilnius in 1940
The exhibition was organized by the National Museum in Krakow and the National Museum of Vilnius, with honorary patronage assumed by Andrzej Duda, President of the Republic of Poland. The exhibition will be open until September 3, 2023 in Krakow, when it will move to Vilnius.