10 Years of Chaplet for the Dying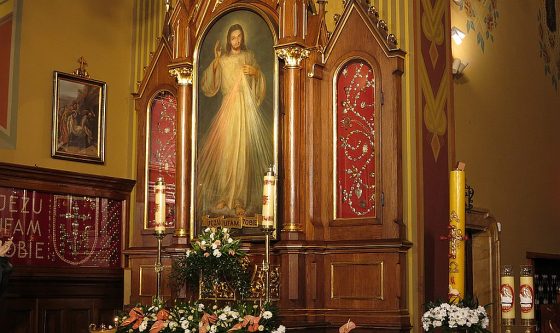 On May 8, at 5 p.m. at the Shrine of Divine Mercy in Krakow-Łagiewniki, at the grace-famous image of Merciful Jesus and the tomb of St. Faustina, Mass will be celebrated for the intentions of all those participating in and supporting the Chaplet for the Dying, for a serene death for the moribund reported by text message to +48 505 060 205 and the joy of heaven for the deceased.
The Chaplet for the Dying has been carried out by the Congregation of the Sisters of Our Lady of Mercy at the Łagiewniki Shrine since 2013, as a response to Jesus' request to St. Faustina: Pray as much as you can for the dying, pray that they may put their trust in My mercy, for they are the ones most in need of trustfulness, but have it least of all. Know that for some souls the grace of eternal salvation will depend at their last moment on your prayers (Diary, 1777). Every year, as part of this project, we come to the aid of more than 40,000 people who need our support as they depart this world and, sometimes with great suffering, make the most important choice of their lives. May Jesus the Merciful go out to meet people who cross the threshold of eternity through our apostolate, so that their death is peaceful and serene, and may He welcome the dead into his kingdom.
For more information go to https://www.saint-faustina.org/chaplet-for-the-dying/