Australia and Oceania pray the Chaplet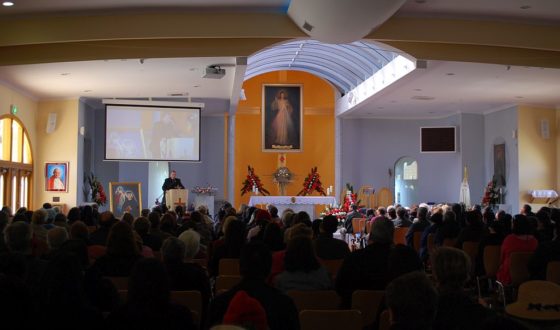 On May 18th, the centenary of St. John Paul II's birth, faithful across Australia and Oceania will join in prayer of the Divine Mercy Chaplet at 3 pm for the third time. The action is the fruit of the Congress of Divine Mercy held in Melbourne in 2018 and involves joining in prayer twice a year: on May 18, which is the anniversary of the birth of St. John Paul II, and on September 13—the anniversary of the revelation of the Divine Mercy Chaplet, above all, by the faithful of Australia and Oceania. Also Sisters of the Congregation of Our Lady of Mercy have joined in this prayerful action. On May 18th, all those participating will pray for the following intentions:
So that Merciful Father frees the world from the pandemic and lets us get back to the churches.
So that priests ordained this year be apostles of Divine Mercy.
So that faithful are drawn again to the teaching of St. John Paul II.
For the conversion of the world to Merciful Jesus.
In all our personal intentions.
More information and how to join:
https://www.worldchaplet.org/en/poland.html
https://www.worldchaplet.org/en/submit-a-prayer.html
https://www.worldchaplet.org/en/map-of-prayers.html