Celebrations in Honor of St. Faustina in Lodz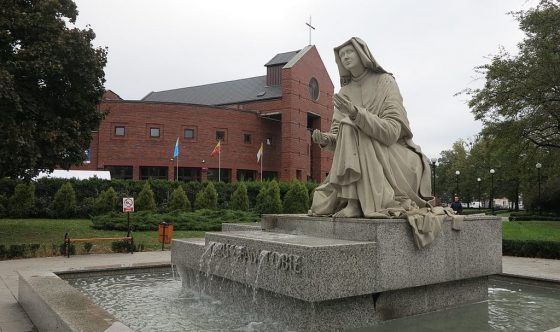 The indulgenc feast of St. Faustina Kowalska, the patron saint of Lodz, will take place on October 5th at the Cathedral and the parish church dedicated to her at Plac Niepodległości.
Stanislaus Kostka Cathedral
On October 5th, a jubilee pilgrimage for public figures will be held to the Archcathedral Basilica. Members of Parliament, government and local authorities, provincial, district, municipal and communal councilors, the Army, the Police, Fire Brigade and other uniformed services officers, as well as trade unions' representatives will participate. The program for the event includes a 5 p.m. conference from Bp. Piotr Jarecki, titled Upbringing and culture are key. At 6 pm, there will be a Holy Mass celebrated by Abp. Grzegorz Ryś and including a sermon from the Archbishop. This will be followed by a procession with St. Faustina's relics, from the Archcathedral Basilica to the City Patron monument (at Plac Niepodległości 1).
Parish of Saint Faustina
The Holy Mass at 6 p.m. will be presided over by Bp. Ireneusz Pękalski. After the service, unlike it is usually done, the faithful will walk to the statue of St. Faustina to welcome the procession with her relics, that will arrive from the Lodz cathedral.
The celebration will conclude with blessing by the relics of St. Faustina.