Evening with Merciful Jesus in Washington, D.C.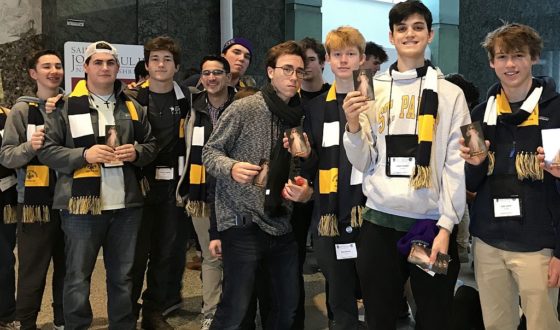 The forthcoming Evening with Merciful Jesus at the John Paul II National Shrine in Washington, DC, this time will be held in on February 22. Sister from the Washington community of the Congregation of Our Lady of Mercy will host the event. Sister Gaudia  will deliver a conference about the brave St.  Faustina and her methods of a fighting spiritual battle with the enemy of our salvation and the weaknesses of human nature and tainted by the original sin.
The meeting will start at 7 pm in front of the image of the Merciful Jesus with prayer with the words of the Chaplet of Divine Mercy. After the speech, Adoration of Jesus in the Blessed Sacrament will take place. At the end, refreshments will be available. The young will meet to discuss the topic of the evening's lecture and share their experience of God. "Evenings with Merciful Jesus" are organized for young people who want to follow in the footsteps of St. Faustina and St. John Paul II to discover a new quality of life in friendship with Merciful Jesus.