Founder
A charism is a gift from God for the ministry of a Congregation in the Church and in the world. The charism determines not only that particular Congregation's objective, in fact the very reason why it exists, but also the nature of its apostolic work and the spirituality of the entire religious community.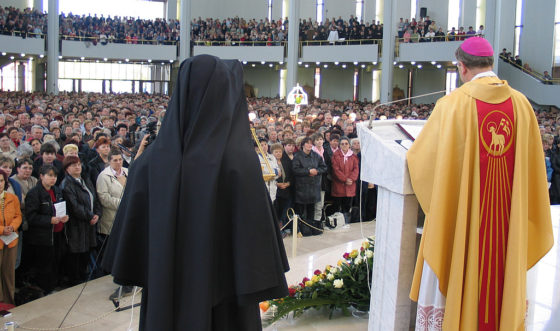 With the life and mission of St. Sister Faustina God bestowed on the Congregation the charism of proclaiming to the world God's merciful love to man through life witness in deed, word and prayer. "The charismatic mission of the foundresses is extended and continued by the sisters when they seek in all things the glory of God, full of mercy, who "in everlasting love has taken pity on us" (Is 54:8) and "has taken us back with great compassion" (Is 54:7). "Through Mary, the Mother of Mercy, the sisters participate with a lively faith in the life of Christ and His mission of saving the world' (Art. 3).
"The Congregation's specific task is to help girls and women who are socially maladjusted and in need of profound moral renewal. The Congregation's action to prevent demoralization encompasses also children and other persons in need of moral support and Christian mercy, regardless of age or sex" (Art. 4). "The Congregation also propagates the devotion to the Divine Mercy in the forms approved by the Church. (Art. 86). The sisters will spread the Divine Mercy devotion in the following ways: by providing catechesis and giving talks; by attending symposia and conferences organized by other religious communities; by participating in parish worship with special hymns and prayers; by distributing books and publications, prayer books and Divine Mercy images and by corresponding with Divine Mercy devotees" (Art. 315).
(Constitutions of the Congregation of the Sisters of Our Lady of Mercy, 1985).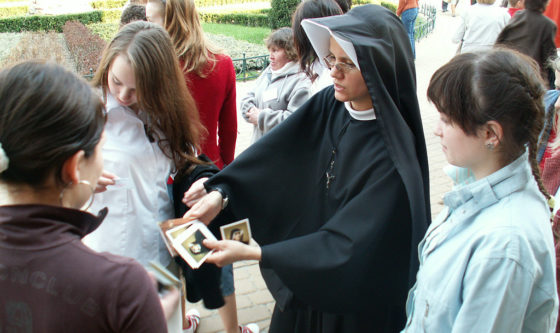 The first half of the twentieth century already saw the Congregation expanding its apostolic activities to those at moral risk and in need of "moral support and Christian mercy." After World War II the Congregation moved on to a more complete acceptance of the charismatic mission of St. Faustina, i.e. that of proclaiming to the world the message of The Divine Mercy. Today the Congregation is cooperating with God's mercy in the work of salvation by manifesting in the world the Gospel value ​​of the merciful love of God to man; this it does through the witness of its consecrated life marked by a spirit of trust in God and mercy towards one's neighbour, shown through various works of mercy, and in word and prayer.
Translated by Orest Pawlak