Gift from God
Amazement and admiration overwhelm me
when I see God's great majesty,
which stoops down to me who am misery itself.
There bursts forth from my soul immense gratitude to Him
for all the graces that He imparts to me,
and especially for the grace of being called to His exclusive service.
(Diary, 1814)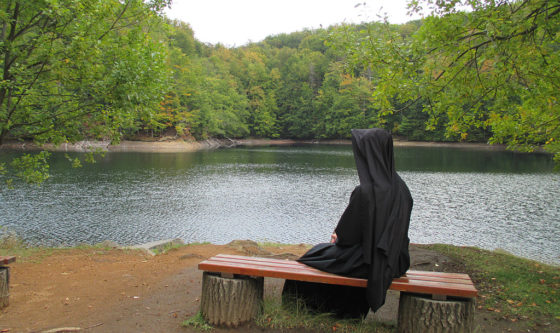 Every vocation is a gift from God to humankind, but the vocation to serve God in the priesthood and the consecrated life is a special gift. God directs this invitation not to all but only to certain chosen people. His choice is totally free and always remains a mystery. Factors such as background, education, social position, capabilities or even personal excellence are not important here. Briefly, "He summoned those whom he wanted" – as Holy Scripture tells us (cf. Mk 3: 13).
The vocation to the religious life is an invitation to a deeper communion of life with Jesus and to participation in His mission. This vocation calls for spousal love with Christ through the way of the evangelical counsels of chastity, poverty and obedience and is also a call to share His concern for the salvation and sanctification of the world. In each institute of consecrated life, the charism determines how we are to follow Jesus and which tasks we shall be asked to perform, in order to participate in His mission. In the Congregation of Our Lady of Mercy the sisters participate in accordance with the charism in the life of Merciful Jesus and in His saving mission by showing to the world the merciful love of God to man.
Thank You, O God, for the grace of a vocation.
For being called to serve You alone,
Leading me to make You my sole love,
An unequal honour for my soul.
Thank You, O Lord, for perpetual vows,
For that union of pure love,
For having deigned to unite Your pure heart with mine
And uniting my heart to Yours in the purest of bonds. (Diary, 1286).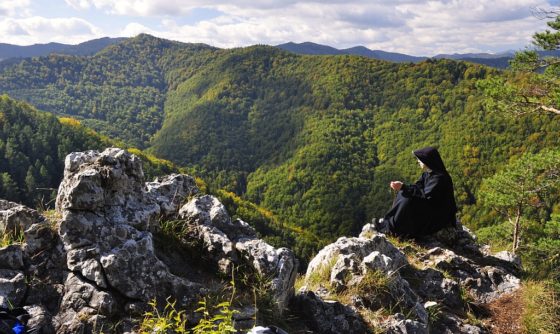 This is the way in which St. Sister Faustina gave thanks for the grace of her vocation. She knew that this was a gift of God's mercy, which she received free and undeserved, the gift being so great that it is beyond comparison with any other vocation. To be the bride of Christ is the greatest dignity for humankind on earth. "I prefer to be a lowly drudge in the convent" – Faustina confessed – "than a queen in the world." (Diary, 254). When she discovered her vocation and entered the convent, it seemed to her that she entered into a paradise. Prayers were torn from her ​​heart in thanksgiving for the great things God had done for her by calling her to spousal love with His Son, and to share in His mission. "I am immensely happy" – she wrote in her "Diary" – "although I am the least of all; and I would not change anything of what God has given me. I would not want to change places even with a Seraph, as regards the interior knowledge of God which He himself has given me." (Diary 1049).
She always felt honoured by this call to the exclusive service of God and she responded to it in a perfect way all through her life. Many times on the pages of her "Diary" and in her letters she expressed not only how much she valued this grace, but also how she responded to this grace. "I am going forward through life amidst rainbows and storms" – she wrote – "but with my head held high with pride, for I am a royal child. I feel that the blood of Jesus is circulating in my veins, and I have put my trust in the great mercy of the Lord." (Diary 992).
She understood that the grace of vocation consists not only in the great dignity of being the bride of the Son of God (after her perpetual vows she wore on her finger a ring with the name Jesus), but also a commitment to follow Him to the end, to be with Jesus not only in the moments of Tabor, but also at Gethsemane and Golgotha. "The bride must resemble her Betrothed" – Jesus said to her, and she knew what this similarity was to be like. She wrote to Sr. Ludwina: "Sister, what joy I feel in my soul that the Lord Jesus has called me to our Congregation, which is closely linked with Jesus' work and mission, that is the mission to save souls. And if we are faithful to this mission, then surely many a soul will owe us their heaven, but we need to remember that our noble mission is similar to the mission of Jesus. We need to have in full the spirit and qualities of Jesus, that is a complete self-immolation for the love of God and for the benefit of immortal souls (…) Dear Sister, let us not be afraid to be sacrificed like Jesus on the cross; let us not be afraid at all, because love will bestow on us the strength and courage needed for the sacrifice. What a joy to immolate oneself for the immortal King and Spouse. What joy to be like the flower of the field under the feet of Jesus, willing to fade slowly away and by its fragrance to delight His Divine Heart" (L. 253-254).
In her "Diary" Sister Faustina showed in the ideal way what is the grace of vocation and how it should be experienced in one's everyday life. The invitation to live together "as a Twosome" with Jesus is a great gift, but also a task. Completing this task – although it sometimes involves wearing the crown of thorns and carrying the cross – brings the joy of fulfilment in regard to one's humanity and Christian vocation.
Translated by Orest Pawlak