Images of St. Faustina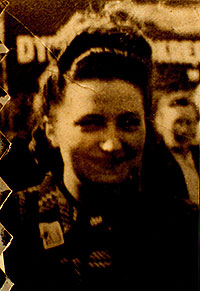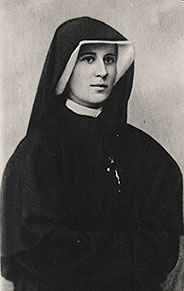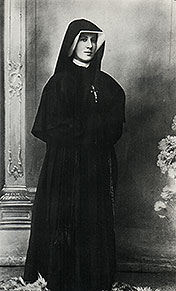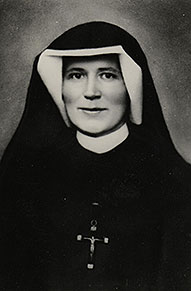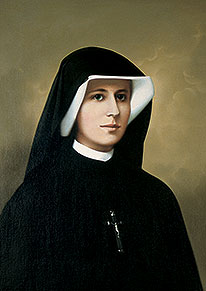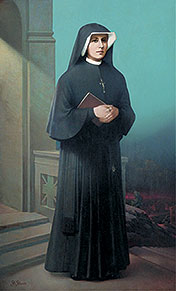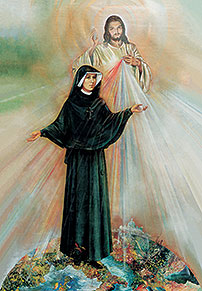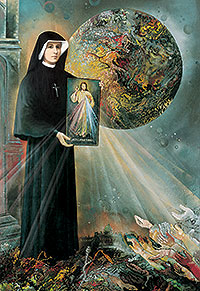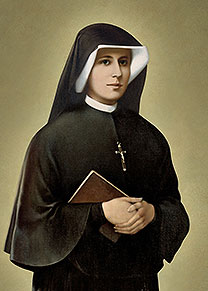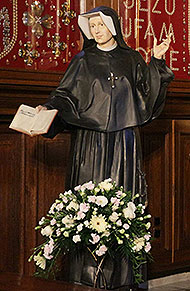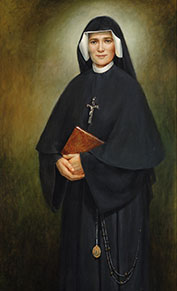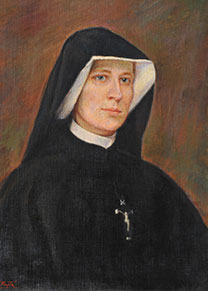 1. The Congregation of the Sisters of Our Lady of Mercy shares selected photos and other images of St. Faustina Kowalska solely for the purposes of sharing her spiritual legacy in the media, book and multimedia publications, religious services etc. Each such publication should share the spiritual heritage of the Divine Mercy Apostle in a proper manner, especially the Divine Mercy devotion, in the forms prescribed by the Lord Jesus to Sr. Faustina. The source information is available at our website, www.saint-faustina.org.
2. The digital file of this image may not be used for commercial activities (e.g. printing religious cards and selling them or collecting monetary donations for their distribution), with the exception of press or book publications that have the imprimatur of the Church. In the latter case, those using the file should send a copy of the publication to the Faustinum Library at the following address:
Zgromadzenie Sióstr Matki Bożej Miłosierdzia
Biblioteka "Faustinum"
ul. Siostry Faustyny 3
30-420 Kraków.
3. The Congregation does not permit uploading these files to other websites, either as a download or as a permanent display. For such purposes, you can only provide a redirect to the source page, i.e.: www.saint-faustina.org. Where a photograph or image is used to illustrate a text to be published on the Internet, the source of the download must always be indicated, i.e. the website address, or the copyright notice must be given as follows: © Zgromadzenie Sióstr Matki Bożej Miłosierdzia (ISMM).
4. Printed publications must include a copyright notice that reads:
Picture/Image of St. Faustina Kowalska.
© Zgromadzenie Sióstr Matki Bożej Miłosierdzia
On holy cards for newly ordained priests, just provide: © ISMM
To download a digital copy of a photo or other image of St. Faustina, fill in the form below.