In Theology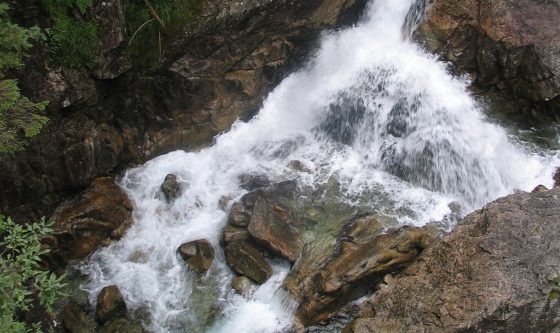 In Catholic theology, God's mercy is conceived of both in a narrow and in a broader sense. In the first instance God's mercy is seen solely as bringing man out of the misery of sin. Those who focus on this concept of mercy are in effect making a distinction between the love and goodness of God on the one hand and His mercy on the other. According to them, God expresses His goodness and love in the work of creation, and in man's sanctification and his being raised to friendship with God. God's Nature being to give of Himself and to bestow good things. But seen in this way God's mercy relates only to human misery, or sin; if there were no sin, God would not have to show His mercy, He would only show love and kindness, just as He does towards the heavenly beings. God also gave angels supernatural good things, but strictly speaking, has not shown His mercy to them, only love and kindness (cf. Father R. Kostecki). Thus one should not, according to Father W. Granat, mix the concepts of love, goodness and mercy, but stick to their strict meanings. God created the world out of goodness and love, not mercy, because the act of bringing into being and the bestowal of good things are a sign and an expression of goodness, and not of pity.
God's mercy conceived of in the broader sense means any act of God ad extra (external), His mercy being a manifestation of God's love for the beings below Himself. Theologians representing this approach to mercy point out that mercy is a manifestation of the power and goodness of God. "Through mercy the Creator brings the creation out of nothingness. He also accomplishes something more: he brings goodness out of evil" (Garrigou-Lagrange). These theologians thus regard mercy as an attribute of the divine nature manifesting itself in every external action of God, both in the creational, as well as in that of exalting through grace. Man's sin did not cause any change in God, that is, did not give Him a new attribute – the attribute of mercy. God is merciful not just on account of sin, but because He has always been such, even before the sin of man. After sin, the mercy of God simply assumed another form, manifesting itself in a different way in the Redemption (Father W. Pietkun). The mercy of God consists not only in bearing man away from the misery of sin, but also in allowing man to participate in the Divine nature by grace. Therefore, the mere acts of creating man, and then endowing him with friendship and grace are a manifestation of God's mercy.
According to Bl. Father Michał Sopoćko mercy is help given to His crea- tion by the Creator, and rescuing man from the misery of sins thus restoring creation after its shortcomings. The greatest misery – so he noted – is lack of existence. Following Holy Scripture and the teachings of St. Thomas Acquinas, Sopoćko assumes that in the broad sense God's mercy is also expressed in the creation of the universe and man. The Psalmist places the creative work and the redemptive work side by side. Both are attributed to the mercy of God (Psalm 136). Thus, in this broad sense, the goodness and mercy of God are synonymous. In the narrower sense, however, the concept of mercy is related to sin and manifests itself in lifting man out of this misery. Mercy is the second name of love (Father J. Krasinski) – it is the love which reaches furthest, because it lifts a man from moral poverty.
Pope John Paul II often uses the term 'merciful love'. In the encyclical Dives in Misericordia he wrote that "mercy is an indispensable dimension of love; it is as it were love's second name" (DM 7). According to John Paul II, mercy is the external shape of the love of God to man who is burdened with the weight of human weakness. "Mercy described as merciful love has all the characteristics of love in the broadest sense. It embraces everything which belongs to our earthly loves; fatherly, motherly, brotherly, love of one's spouse, love between friends and colleagues; love, which is kind, patient, compassionate, generous, helpful, forgiving and faithful. Merciful love is primarily focused on the most fundamental human value which constitutes the dignity of his humanity, and this dignity it tries to save, purify and lift, delivering it as it were from every form of wrong" (cf. sr. K. M. Kasperkiewicz).