Its origin
Spirituality is a way of life according to the Spirit, which in each Congregation is closely connected with its apostolic mission and defined in its Constitutions.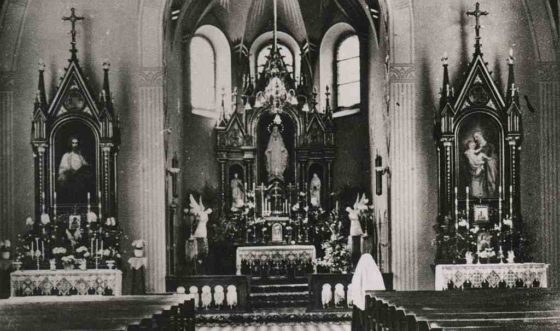 "The spirit of our Congregation is first of all an ardent zeal, keeping each of the sisters in a state of continual readiness to do and suffer everything for the cause of giving more effective help to penitent souls wishing to come back to the way of virtue, and who are entrusted to the sisters by the Divine Master" (Constitutions of the Congregation ofthe Sisters of Our Lady of Mercy, 1909, Art 2).
The spiritual life of the Congregation grew out of Ignatian spirituality. That is why it was characterized by "ardent zeal" for the salvation of souls entrusted to its apostolic care. The sisters derived this zealous spirit from frequent consideration of the great truths of the faith, and especially of "what God did for the salvation of souls in the creation, of what God did and suffered in the redemption and of what God is preparing for the souls in the eternal glory" (Article 2). The sisters strengthened that spirit by loving meditation on and consideration of the virtues and feelings of "their Mother and Protectress, Our Lady of Mercy, whose patience, sweetness, and more than mother's compassion for sinners" (Article 2) they were to emulate insistently. In the intention of the souls entrusted to their care the sisters offered their prayers, mortifications, and works, "in one word everything, even the efforts made ​​for their own sanctification, without which it would be impossible for them to work effectively on the improvement of others" (Article 2).
Prayers, asceticism, and all practices of the Congregation served not only for the growth in sanctity of the sisters, but also for a charismatic ministry to save the "fallen women". The spirituality of the Congregation was permeated by devotion to the Sacred Heart of Jesus and by a spirit of reparation, which is why there are so many "sighs" to the Heart of Jesus in the "Compendium of prayers used in the Congregation of the Sisters of Our Lady of Mercy," starting with the morning Offering to the Heart of Jesus, through the Immaculate Heart of the Blessed Virgin Mary, of all the prayers, works and sufferings "of this day in reparation for all our offences," offered for the Holy Church and the intentions designated for that day. The "sighs" (short prayers) to the Heart of Jesus are repeated in various forms throughout the day: Litany, Novena to the Sacred Heart of Jesus, Hours on the Heart of God intertwined with prayers to Our Lady (the Rosary, Hours, Magnificat, Litany…), with novenas preceding various religious ceremonies and with litanies to the holy patrons of the Congregation. Many of the sisters live by this spirituality offered for the intention of the souls entrusted to them, not only through prayers, works and suffering, but with their whole lives.
Translated by Orest Pawlak