Lent with St. Faustina. Week Three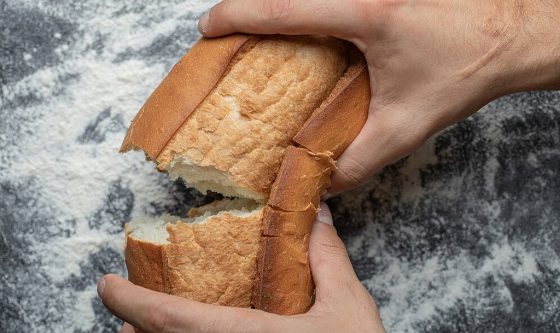 Works of mercy.  This fast is what God desires. The following event in the life of St. Faustina is among the things which can convince us of it: The doctor did not allow me to go to the chapel to attend the Passion Service, although I had a great desire for it; however, I prayed in my own room. Suddenly I heard the bell in the next room, and I went in and rendered a service to a seriously sick person. When I returned to my room, I suddenly saw the Lord Jesus, who said, My daughter, you gave Me greater pleasure by rendering Me that service than if you had prayed for a long time. I answered, But it was not to You, Jesus, but to that patient that I rendered this service. And the Lord answered me, Yes, My daughter, but whatever you do for your neighbor, you do for Me (Diary, 1029).
Jesus instructed St. Faustina, and through her, all of us, that there are three ways to provide good to our neighbors: by deed, word, and prayer. He said: In these three degrees is contained the fullness of mercy, and it is an unquestionable proof of love for Me. By this means a soul glorifies and pays reverence to My mercy. (Diary, 742). Jesus asked Sister Faustina to do at least one act of mercy towards her neighbors during a day, and do it out of love for Him. This is the only wealth on earth that has eternal value. It makes us beautiful in our humanity and our Christian vocation, but also rich before God.