"Mission of Mercy"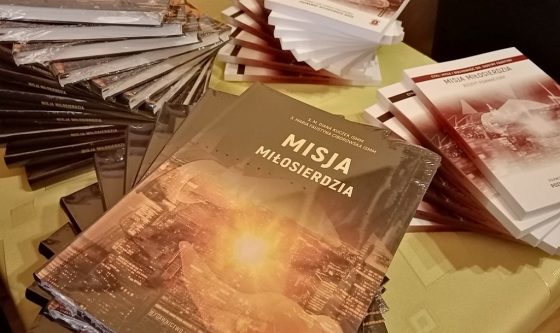 Such is the title of the long-awaited formation manual for apostles of Divine Mercy, published by the Misericordia book company. It concerns the mission of St. Faustina, and it was prepared by Sisters of the Congregation of Our Lady of Mercy.
The first part of the book is devoted to the spirituality and mission of. St. Faustina, at the center of which there is the most beautiful mystery of our faith – the mercy of God. Its study and contemplation lead not only to a friendly relationship with God, but also generate and develop in us an attitude of trust in Him and of sacrificial love of our neighbors, as well as a desire to share this gift with all those we meet along the paths of our lives. The second part deals with the devotion to Divine Mercy in the forms that Jesus provided to St. Faustina. It contains not only an interpretation of the correct understanding, practice and preaching of this devotion, but also many practical tips and answers to frequently asked questions on top of associated interesting facts.
The book will gradually be translated from Polish into other languages.