Mother Teresa Potocka
 
Mother Teresa Potocka née Ewa Sułkowska
(1814-1881)
The Foundress of the Congregation of
the Sisters of Our Lady of Mercy
Mother Teresa Potocka was born on 22 October 1814 in Warsaw. She was the third daughter and third child out of the five children born to Prince Antoni Paweł Sułkowski and Ewa Kicka, and she was christened Ewa. Teresa lived in the castle in Rydzyna and, when her mother died, was cared for by her father, who took care to bring up and educate his children in a true Christian spirit and in patriotic love of Poland. In 1838 Ewa married Count Władysław Potocki from Chrząstów near Częstochowa. The couple had no children and after her husband died she began to think about a total dedication of herself to God and the founding of some work of mercy. On the advice of her spiritual director Fr. Zygmunt Golian, she went, together with two friends, to Laval in France. There they put themselves under the direction of Mother Teresa Rondeau and set themselves to learn her order's methods of working to restore morally fallen girls and women. The future Mother Potocka completed the novitiate at Laval and, during the ceremony of taking the veil, was given her new name in religion, Teresa. Returning to Poland, she brought with her the experience she had gained and the Rule, to serve in keeping the same lifestyle as the sisters in Laval and doing the same apostolic work, but in an independent institution. Back in Poland she accepted the invitation of Archbishop Zygmunt Szczęsny Feliński to take on "The House of Refuge" in Żytnia Street, Warsaw. This House was consecrated on 1 November 1862, the date now understood to mark the beginning of the Congregation of the Sisters of Our Lady of Mercy in Poland. In 1868 Mother Potocka opened the House in Kraków.
In 1878 she agreed to the proposal by the Congregation in Laval that the two religious congregations should merge and together seek to be officially approved by the Holy See. Once the decree of approval (decretum laudis) was received from the Holy See, Mother Potocka directed the Polish Houses as the Vicaress under obedience to the Superior General in Laval. Mother Teresa Potocka died and was buried in Warsaw. After a long sickness, she died on 6 July 1881 in Wilanów, and her final resting-place was the tomb of the Congregation in the Powązki Cemetery, Warsaw.
1. Family of the Sułkowski Princes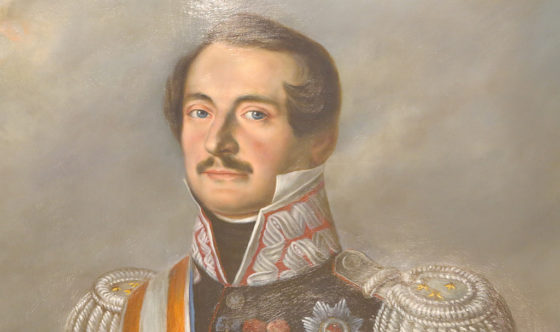 Mother Teresa Potocka was born into the family of the Sułkowski Princes. Mother Teresa's father, Prince Antoni Paweł Sułkowski (1785-1836), son of Antoni and Karolina, a Czech Countess of the Bubna-Littitz family, received a solid education at The Knight's School in Warsaw and at Göttingen University, Germany. After graduating from the University, he returned home to administer his estate in Rydzyna. At the age of 22, Antoni Paweł married Ewa Karolina Kicka (1786-1824), who had been raised in the Royal Castle of Warsaw where her father Onufry Kicki faithfully ministered as Chamberlain to Poland's last King, Stanisław August II Poniatowski, and later to the King's nephew, Prince Józef Poniatowski. Ewa Karolina was distinguished for her goodness of heart, graciousness, gentleness, tactfulness and cheerful disposition.
The wedding of Prince Antoni Pawel Sulkowski and Ewa Karolina Kicka took place on 14 January 1808 at the Church of the Holy Cross in Warsaw. A few months after, Prince Antoni Paweł was taken into active military service. Like numerous fellow Poles, he fought in the armies of Napoleon Bonaparte from 1808-1815, first as colonel of infantry of the Duchy of Warsaw and then as a brigadier general in the personal service of Alexander I, ruler of the Kingdom of Poland; all this in the hope of regaining the Polish nation's independence.
This meant that, during the first few years of their marriage, Prince Antoni Paweł was frequently away from home. During his absence, his wife Ewa Karolina lived with her parents in their home in the Branicki palace in Warsaw. It was here that their four daughters were born, the first being Taida Karolina, born in 1811, and the second Helena Karolina, born in 1812. The third child was born two years later on 22 October 1814 and would become her father's most beloved daughter. This child was baptized three days later in the Church of the Holy Cross in Warsaw and received her mother's name, Ewa Karolina – she would later become Mother Teresa Potocka. The fourth daughter, Teresa Karolina, arrived in 1815. It was not until 1818 that General Antoni Paweł was permanently reunited with his beloved wife and four daughters – by then aged seven, six, four and three. They all went back to their castle home in Rydzyna. In 1820, in their much-loved castle home, their only son, August (Gustlik) was born.
2. Early Childhood and Upbringing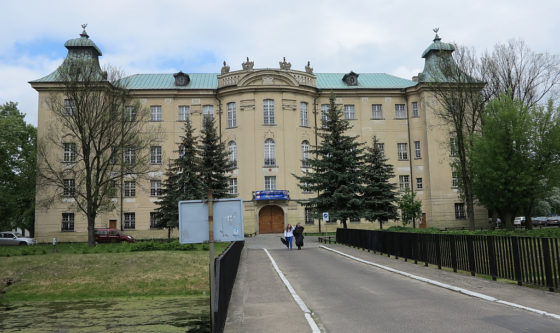 Antoni Paweł and Ewa Karolina showered their children with great love and made every effort to dedicate plenty of time to them. They brought them up in an atmosphere of deep family love and harmony.
Ewa was her father's favourite child. In one of his letters to his beloved wife (while he was still away at war), Antoni Paweł wrote: "Our little Ewa mirrors your soul completely and that is why she has a special place in my heart." As little Princess Ewa grew up, she spent a great deal of time with her father, something he also enjoyed. Later he even entrusted certain business matters to her. He observed her to be somewhat more mature than his other children. He had high hopes for her future, and once wrote of her to his wife: She will be our comfort.
Ewa resembled her father in many ways. In particular she reflected his firmness, his energy and his extreme determination. These natural qualities, together with the immensity of God's grace, would later help Ewa to embrace courageously the plan of God's mercy for her, and faithfully carry it out.
In 1824, when Ewa was only 10, her mother died. It was a very difficult experience for her to face. The loss was also very hard on her father, who for a long time grieved over his beloved wife. He never remarried but dedicated the rest of his life to work and to raising his children. He now tried to be both father and mother to them. His wife's sister, Teresa Kicka, helped him bear this great responsibility.
Antoni Paweł gave the children a wholesome upbringing. He especially encouraged the deepening of their religious life and the growth of their moral and intellectual values. He endeavoured to give every possible good to his children. Ewa surely owed her excellent upbringing to her beloved father.
In 1831, when Ewa was seventeen, her paternal grandmother Karolina died in Dresden. This was followed five years later by the death of her father, an extremely painful moment in Ewa's life. Prince Antoni Paweł Sułkowski passed away at the age of 51 on 13 April 1836 after a short illness. He died sitting in a chair and singing the Polish national hymn: "Poland has not perished yet, So long as we still live." Three years later, in 1839, Ewa had to suffer another loss when her oldest sister, Taida, passed away.
3. Marriage
At the age of 24, Ewa left Rydzyna for Dresden where her grandmother Karolina was living. There she married Count Władysław Potocki, who was a year younger than herself. The wedding took place at St. Michael's Church in Dresden, Saxony, on 19 March 1838. Everyone wished Ewa happiness and used to say of her: May this good and perfect Ewa be as happy as she deserves, seeing that she possesses both sound judgment and prudence, is good-hearted and is ready for extreme self-sacrifice.
To start with, the young couple lived in the Potocki's family castle in Chrząstów. Later, wishing to be away from the "world," they moved to Władysław's small property in Piotrkowice Małe near Kraków. There they lived in a simple but beautiful mansion house. The house had a chapel where Mass was sometimes celebrated. They were in touch with Paulina Wielopolska, Władysław's sister, and her husband, Marquess Aleksander Wielopolski of Warsaw. There was a spiritual bond between Ewa and Paulina: a common aspiration to live more with and for God. At one time, both of them joined the Dominican Third Order and were given these names: Ewa – Sr. Magdalene de Pazzis and Paulina – Sr. Mary Magdalene.
Ewa's marriage to Władysław lasted 17 years and was marked with much sorrow owing to her husband's struggle with tuberculosis. Because of his need for treatment Władysław travelled a good deal, leaving his wife at home alone. These moments of separation and solitude provided Ewa with ideal conditions for the growth and deepening of her spiritual life. For reasons to do with his treatment, the couple would later live in Kraków, on Bracka Street. It was during this time in Kraków that they met Fr. Zygmunt Golian (1824-1885), a devout young priest, a well-known homilist and confessor, who was able to give them the spiritual support and guidance they so much needed during Władysław's illness.
Over time, as Władysław's illness progressed, Fr. Golian's direction enabled her to see that the situation was not so great a disaster as it had first seemed. Thus it was with faith that Ewa accepted Władysław's death. It was Fr. Golian himself who later testified to Ewa's astonishing stability at the bedside of her dying husband. Count Potocki died at the age of 41 in Kraków on 14 November 1855. He was buried in Chrząstów, his family property.
4. God's Call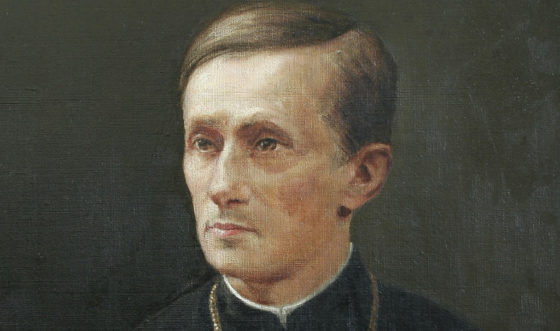 After her husband's death, Ewa moved from Kraków to Chrząstów, where she lived with her sister Helena and her family. At first she experienced a sense of profound emptiness. However, this emptiness gradually became filled with the love of God. She continued to grow and deepen in her attitude of openness to God. Every day she would spend long hours in prayer, meditation, examination of conscience and reading ascetical books and, she also took time out for days of retreat. Her interior life was directed by Fr. Golian, whom she wrote to regularly and met with occasionally.
As the desire for solitude and a more extensive prayer life grew, she found it very difficult to manage the distractions of her duty to family and her social life alongside the needs of her interior life. Her heart already belonged to God and her only desire now was to give herself totally to Him and to serve Him alone in accordance with His Will.
It was during this period that she read the life of Marie Thérèse de Lamourous (1754-1836) who established a Mercy House in Bordeaux, France, for girls and women in need of moral renewal (prostitutes). Stirred by the book, which she re-read many times, Ewa wished to follow in Marie Thérèse de Lamourous' footsteps and undertake the same work in Poland. With the help of Fr. Golian, and under his guidance, Ewa tried to discern clearly God's will for her future. In one of his letters to Ewa we read: Pray…that the Lord may reveal to us by His grace what to do, where He is calling you more – is this to be a house for penitent women or a house for the Catholic upbringing of poor girls? I myself envisage the first …but I want you to discern for yourself before the feet of Jesus Christ, to see what you think will be for the greater glory of God and in accordance with your vocation…"
Once it was evident that God was calling her to help girls and women prostitutes she was still unsure how to go about it. She was faced with three options. First, the possibility of going to Mercy House in Laval, France – modelled after Mother de Lamourous' Miséricorde –to learn the methods of Mother Therese Rondeau (1793-1866), its foundress. The second option was to go to Lwów, Poland and learn the methods of the Sisters of Divine Providence whose apostolate was also modelled on that of Mercy House in Laval.
Finally, in the autumn of 1861, Ewa made a decision to go to Laval, France. Fr. Golian advised that she should go there together with his two other spiritual daughters: Tekla Kłobukowska, a 51 year old widow, and her 22 year old daughter Antonina. He wrote a letter to Mother Thérèse Rondeau, the foundress of the Congregation of the Sisters of Our Lady of Mercy and Mercy House in Laval, asking her to accept Ewa and her two companions for a period of formation there. After receiving a positive reply from Laval, Ewa herself wrote to Mother Rondeau on 22 September 1861, explaining clearly the anticipated nature of her stay in Mercy House in Laval. She asked that, following her spiritual director's advice, she should be allowed to come there for a period of formation as the future foundress of a similar house in Poland. She would assign part of her inheritance to the establishment of this house.
It was on 10 November 1861, that the 47-year-old Ewa Potocka, together with Tekla Kłobukowska and Antonina Kłobukowska, arrived at Mercy House in Laval, France, where Mother Rondeau made herself personally responsible for their formation.
During their time in Laval, Ewa and her companions imbibed the spirit of the Congregation and studied the working methods, customs and rules of Mercy House. Each of them made a handwritten copy of the first draft (uncompleted) of the Constitutions of 1858. They would later bring with them to Poland the apostolic spirit of the Congregation along with the Constitutions, the traditions and the religious habit.
After eight months, on 10 July 1862, the Feast of Saint Felicity, the ceremony of their Investiture took place. They received the habit and their religious names: Ewa, as a future foundress, was named Mother Maria Magdalena Teresa; Tekla received the name Sr. Maria Monica Kunegunda; and Antonina was named Sr. Maria Róża of Lima. The day of the ceremony was a joyful and memorable moment for the Laval community. The report of one of the French priests present at the ceremony states: There were floods of tears at seeing the Princess, sister Maria Magdalena Teresa, dressed in her costly attire for the last time, majestically coming forth and kneeling before the feet of the good Mother in order to humbly ask her for the gown of poverty. This was a heavenly day for the whole work of Mercy.
As they had not undergone the canonical one-year's novitiate in Laval, the Investiture (taking the habit) of the three Poles and the private vows of Sister Róża did not have a legal status, but were an external sign of their having given themselves up to the service of God and an expression of their desire to establish a convent in Poland.
On 16 July 1862, Mother Teresa Potocka and the two sisters went back to Kraków, Poland. Their trip took ten days as they stopped on the way at Nancy, Strasburg and finally Vienna where Mother Teresa met with Msgr. Capri to discuss the future foundation in Poland. They eventually arrived in Kraków on 26 July and stayed for a while with the Dominican Sisters in Gródek, Kraków.
5. Founding of Mercy Houses in Warsaw and Kraków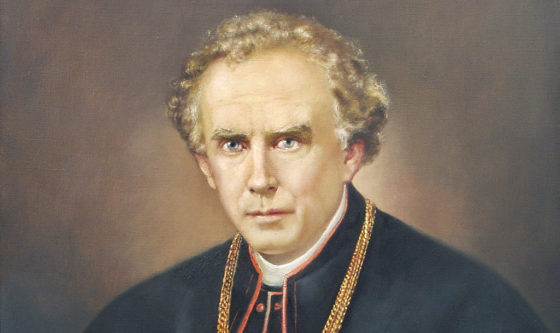 Mother Teresa Potocka immediately set out to establish Mercy House in Krakow. However, she soon realized that the Austrian government was opposed to any new foundations. In this situation Mother Teresa accepted the offer of a sodality of pious Warsaw women who, together with Countess Aleksandra Potocka, directed "the House of Refuge and Protection of the Most Blessed Virgin Mary", and also the invitation of Archbishop Zygmunt Szczęsny Feliński (1822-1895), who asked her to come to Warsaw and establish her Mercy House in his Archdiocese. Mother Potocka and her two companions left Krakow on 14 October. On the way they passed through Częstochowa where they stayed overnight and spent time praying before the Icon of the Black Madonna, entrusting to Mary the future work of God's mercy. They arrived in Warsaw on the evening of 17 October and stayed in the castle of Wilanów while the renovation of the house in Żytnia Street, Warsaw was completed. Fr. Golian was appointed Professor at Warsaw Academy of Spirituality and so he also moved to Warsaw.
The Solemnity of All Saints, 1 November 1862, was the day chosen by Mother Teresa for the opening of the Mercy House in Żytnia Street, Warsaw, and consequently this became the foundation date of the Congregation of the Sisters of Our Lady of Mercy in Poland. On this day, Archbishop Zygmunt Szczęsny Feliński celebrated the first Holy Mass in the very simple and very small chapel of the sisters' convent. During the Mass, Archbishop Feliński ordained one seminarian to the priesthood.
At the time of the opening of the Mercy House in Warsaw there were 12 young penitent girls entrusted to Mother Potocka by the House of Refuge and Protection of the Most Blessed Virgin Mary, formerly directed by a sodality of pious women (among whom was Countess Alexandra Potocka), and then by the Felician Sisters and Families of Mary, who had no experience in directing such an apostolate. Mother Teresa started to arrange everything based on the Constitutions, customs, and methods of work of the French foundation. She even adopted for her own congregation the name "Congregation of the Sisters of Our Lady of Mercy" used by the congregation in Laval.
The Mercy House was a place of refuge for any girls and women formerly of ill repute but now truly repentant and wishing to reform their lives. They came voluntarily and were free to leave at any time. It was a place where human misery met with God's infinite mercy, where the weak soul received help. It was a place where they were offered the very best conditions in which to recover their dignity—lost by sin—and to persevere in grace. The sisters showed the richness of God's mercy to the souls under their care, they encouraged them to trust in this mercy, and helped them draw from this fountain of grace. Aside from supernatural means, the most important elements of the programme in the Mercy House were a family atmosphere and work. Work was the means of financial support and at the same time helped to shape the women's characters and prepared them to be independent and live a worthy life.
The Mercy House in Warsaw began under the solicitous and fatherly care of Archbishop Feliński, who provided it with everything it needed both materially and spiritually. He made sure that the community had daily Mass, and for this purpose he would send priests from the Academy of Spirituality. He appointed Fr. Zygmunt Golian as the regular confessor at Mercy House.
Two months after the Mercy House was established, on the night of 22 January 1863, the Uprising broke out in Warsaw. This was the start of very trying times for Mother Potocka and Mercy House. In June 1863, Archbishop Feliński was arrested and sentenced to 20 years of exile in Russia. Thus Mercy House lost its best father, friend and support. Because of the wave of confiscation of religious orders, Mother Teresa and the sisters now had to take greater precautions to protect the newly established Congregation and its apostolate.
When repressive measures against religious congregations increased, the tsarist authorities limited the number of accepted penitents and persons to work with them, and when Fr. Golian had to leave Warsaw following the confiscation of the Warsaw Academy of Spirituality, Mother Teresa began to consider the possibility of moving to Kraków since the conditions under the Austrian partition were much more favourable.
On 8 May 1868, Mother Potocka was able to open her new foundation in Kraków. She arrived together with two sisters: Sr. Róża Kłobukowska and Sr. Felicyta Tabaczyńska. Five months later, having arranged everything, Mother Teresa went back to Warsaw and sent Sr. Kunegunda Kłobukowska to Kraków to be the first superior of the new foundation. Mother Potocka provided the newly founded Mercy House with solid spiritual support from the Jesuits – who celebrated daily Masses, heard confessions, and gave conferences and retreats to the sisters and the penitent women. Having moved from Warsaw to Kraków in August 1868, Fr. Golian ministered at Mercy House.
The Mercy House developed very fast in Kraków. By 26 July 1871, the sisters were already in a position to move to their new house on the corner of Straszewskiego and Zwierzyniecka Street, a house sponsored by Mrs. Helcl, widow of a Professor of the Jagiellonian University. As the years went by, however, even this house became too small for the constantly increasing number of both penitents and sisters. Also, the house was situated close to marshy land near the River Vistula, which resulted in diseases (typhus and tuberculosis) spreading among the sisters and the penitent women. Mrs. Helcl, who initially promised the sisters they would own the house, soon withdrew her gift and demanded payment. In this predicament the sisters asked St. Joseph for help, which came in 1888, when Cardinal Albin Dunajewski of Kraków offered a large sum of money, a donation from Prince Aleksander Lubomirski, for the purchase of a property intended for Mercy House in the village of Łagiewniki near Kraków. The sisters moved to the new foundation called Józefów in the summer of 1891.
6. Vicar of the Polish Province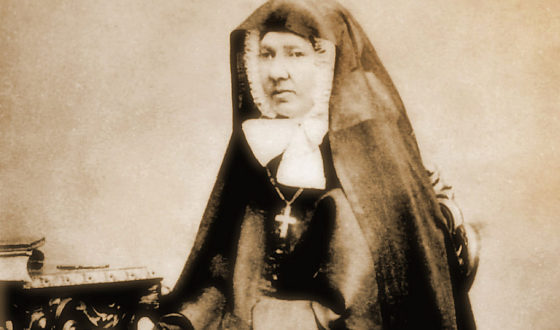 With two Houses of Mercy established (in Warsaw and Kraków), and with the number of sisters, and of penitent girls and women, increasing, Mother Potocka then received a proposal from the Superior General of the Laval community, Mother Thérèse de Jésus Manceau, Mother Rondeau's third successor, asking that the Polish community merge with the French one in order to gain approval of the Constitutions from the Holy See. Mother Teresa humbly accepted the proposal for the good of the entire Congregation although it meant that her Congregation in Poland would constitute a Vicariate dependent on the General Superior of the Congregation in Laval. She herself would become the Vicaress of the Polish province of the Congregation in Laval.
The merging of the French and Polish communities did take place in 1878. This event had an enormous significance for the Congregation's organizational set-up. The new Constitutions were compiled and approved by the Holy See, in a way intended to help keep the original spirit of the Congregation alive in both the French and Polish communities.
Very soon after the merge in 1878, and following instructions received from Laval, Mother Teresa, now Vicar General, began the process of "re-organization" in both Mercy Houses, first in Warsaw, then in Kraków. As a result, in the summer of 1879, the formal novitiate, modelled on the one in Laval, was set up in Warsaw. Before the merge, Mother Potocka herself undertook the formation of novices. This duty was now entrusted to Sr. Bernarda Tomicka, who before beginning her assignment as Novice Mistress, was sent to Laval for an eight-month preparation. It became the custom for other sisters, too, to be sent to Laval for a certain period of their religious formation.
Freed from formation work, Mother Teresa was able to devote herself to carrying out her duties as Vicar and local Superior: to hold regular community chapters, give conferences to professed sisters, meet with them and see to other responsibilities. Her greatest happiness was to bring a lost soul back to God, as she herself would say: If only I could save one soul through my work, if one alone could be snatched away for God, I would be greatly rewarded. Is it a small matter to save one soul? This thought encourages me to work and gives me increased courage to face even the greatest contradictions. Great zeal for the salvation of souls enabled her to face all her daily difficulties with joy and thankfulness: This makes me so happy that I do not even feel the cross and I am grateful to God for everything, she declared.
Mother Potocka worked hard to instil the same spirit of motherly love and zeal for souls in her spiritual daughters, the members of the Congregation she had founded. She demanded from them complete self-denial so as to be able to embrace with love those whom God entrusted to their care. She tried to observe this disposition in her sisters during their formation. Lack of this spirit was sufficient reason for dismissing a sister from the Congregation: My dear, she would say, if you wish to remain a member of this Congregation, you must love these poor souls. You should not be afraid of them or ashamed of them. If you do not agree with me, take your things and leave.
Trying always to encourage the sisters along the road of their vocation and the challenging work at Mercy House, Mother Teresa taught them the importance of personal holiness, their union with God, and dedication to the salvation of souls, to which they were to aspire above all, as God's instruments in the work of rescuing souls: My Sisters, our children will make progress in good and will love virtue in the measure that we give them example of mortification, patience and gentleness. If we are faithful and obedient to God, they, too, will faithfully carry out their obligations… She made the sisters aware of the fact that natural talents were not as important as their love for God and souls: Do not worry, my dear sister, that you lack natural talents. Strive to be a true spouse of Christ, but not from the exterior, by wearing the habit or having a religious name. Be Christ's spouse in spirit, by a life of virtue and love of souls, whatever the cost may be.
For her hard work in Mercy House Mother Teresa drew strength from prayer, especially from her great devotion to Jesus in the Blessed Sacrament, before Whom she often prayed prostrate. For her the most blessed moments of the day were those spent in thanksgiving after Holy Communion. From the Eucharistic Jesus she learned how to love with motherly love, a love that forgets self in order to serve others. It was also from her Eucharistic devotion that she developed a spirit of gratitude to God. The prayer of thanksgiving became her favourite prayer, and she was accustomed to thank God for everything: joys and sorrows alike. She also encouraged the sisters to follow her example in this and to thank God especially in times of trials and difficulties: My child, in the beginning of my religious life many things seemed very hard to me because I was used to comfort. Now, I find everything sweet and easy and am happy. This is because I tried to thank God for everything. Do the same, dear Sister, and you will find everything easy and sweet.
In order to instil the spirit of gratitude to God among the sisters and their young charges, she initiated a yearly observance of a "week of thanksgiving" for each sister and penitent girl. In addition, she had the community recite often the Chaplet of Thanksgiving, the "Magnificat" or the "Te Deum" in common.
7. Death in Wilanów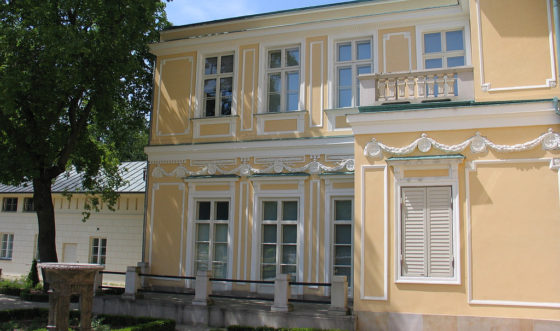 As a result of her exhausting life style and hard work, Mother Teresa's health deteriorated more and more. She suffered from many physical indispositions, mainly from asthma and heart trouble. But she embraced her cross with her usual attitude of submission and gratitude to God.
She took leave of the community on June 29 1881 and went to recuperate in the castle in Wilanów, where Countess Alexandra Potocka had invited her to stay. She said good-bye to everyone as if she understood that she would never see them again.
On the third day after her arrival in Wilanów, Mother Teresa did not feel well. The doctor made everyone aware of the seriousness of Mother's condition. The sisters in Warsaw were truly concerned about her and Sr. Aniela Popławska, Mother's assistant, came to visit her. When she saw Mother Teresa so sick, she burst into tears. At this Mother said to her very calmly: "Why are you worried, sister? Let it be as God wills. I am ready for anything."
However, the crisis passed and Mother Teresa began to feel a little better again and was even able to spend time on the balcony. She was happy to receive visits from the sisters. On Wednesday morning, 6 July 1881, she went to confession and received Holy Communion. She was very joyful and talkative that morning. She even tried to join everyone for lunch and went down to the dining room, helped by Sr. Rafała. While she was at table, she felt a sudden pain in her chest. They attempted to help her, but in vain. She passed away, calling twice upon Mary's help.
She had run her race and went to the Father's house to receive her reward. Mother Teresa died at 12:30 p.m. Her body was brought to St. Ann's Church at the Wilanów castle. The sisters from the Warsaw community came and prayed all night beside her body.
The next evening, the body was brought in funeral procession to the sisters' convent chapel on Żytnia Street in Warsaw. The sisters and the penitent women kept vigil beside her body until the day of the funeral. During this time many priests came to celebrate Masses for the repose of Mother's soul. The funeral took place on Saturday, 9 July. After a funeral cortege which included priests, sisters and penitent women from the Warsaw and Kraków communities, civil officials, family members and so on, she was buried in a catacomb. Only later were her remains transferred to their present location at the Powązki Cemetery in Warsaw.
Mother Teresa Potocka died at the age of 67, having enjoyed 20 years of religious life in the Congregation she founded. At the time of her death, there were 13 sisters in the Warsaw house and 10 sisters in Kraków as well as 120 penitent girls and women in the two Mercy Houses.
Fr. Golian gave the following eulogy about Mother Potocka: "Let us not call her a saint, as only the Church has the right to bestow this title. However, may our efforts toward the work for which she was ready to give her life prove her holiness. How many times has she told me that having dedicated herself completely to this work she finally understood what happiness was! How many times she expressed her gratitude to God for giving her the grace of a religious vocation and for allowing her to serve Him in this Congregation and not another. Though our hearts are now bleeding with sorrow because she is no longer with us here on earth, let us draw strength and encouragement to proceed with our vocation in deep trust, looking to her example, reading her letters, thanking God for the graces given through her to us and to the whole Congregation."
sr. M. Elisabeth Siepak ISMM s. M. Saula Firer ISMM
Translated by sr. M. Saula Firer ISMM, Orest Pawlak