National Faustinum Convention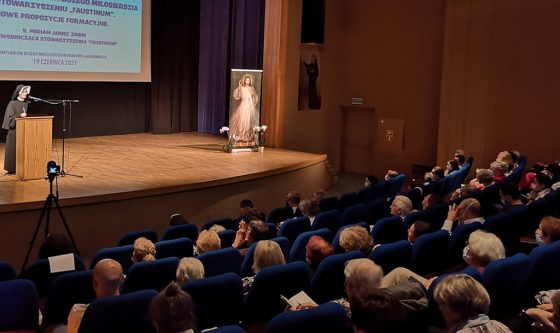 A formal gathering of members and volunteers of the Faustinum Apostles of Divine Mercy Association will be held at the Shrine of Divine Mercy in Krakow-Łagiewniki on June 3rd. The theme of the Convention will be: The community of the Church as a place of growth, which corresponds with the motto of the pastoral year in Poland. The meeting agenda includes Holy Mass, lectures, community sharing, Adoration of Jesus in the Holy Sacrament and the entrustment of the Faustinum Association to St. Joseph, who communicated to St. Faustina that he is supporting her prophetic mission to bring the message of Mercy to the world and who asked her for prayer as well.
To find out more about the Faustinum Association and the Convention agenda, please visit www.faustinum.pl.