Other Forms of Mercy
"The Congregation's apostolate consists first of all in the witness of the consecrated life, which according to the foundresses' intention is expressed by trust in the mercy of God, by prayer and penance and also by the ministry of deeds of mercy" (Constitutions, Art. 77).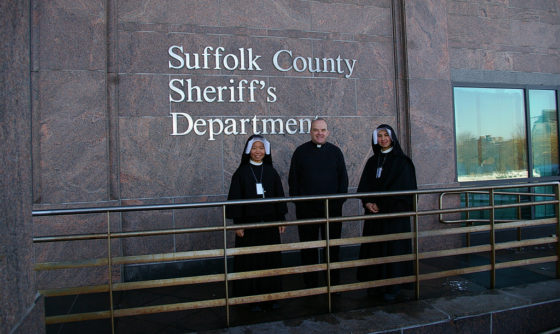 The exact way in which the message of The Divine Mercy is proclaimed in each individual convent, by deed, word and prayer, depends on local conditions and the needs of the given people in that particular environment. Some of the ways in which the sisters minister are these: they minister in prisons; they go to parishes, to symposiums, conventions, schools, and attend meetings with various communities. In all these ways their purpose is to share the gift of the message of Mercy that Jesus gave through St. Faustina, and to awaken hope in people's hearts. The sisters are aware of the fact that they participate not only in the life but also in the mission of Jesus who reveals to the world the merciful love of God to every man and who by using human beings, makes it present even today.