Pilgrimage in the Diocese of Bielsko-Żywiec Comes to an End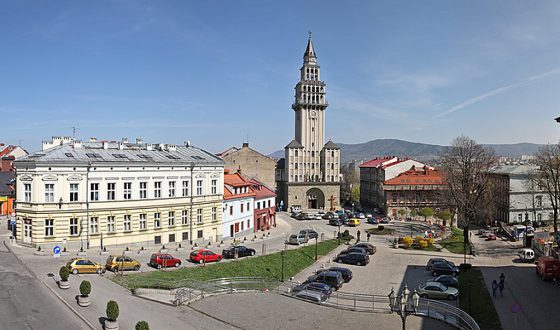 On 19 June, in St. Nicolaus Cathedral in Bielsko-Biała, the pilgrimage of the image of Merciful Jesus and relics of St. Faustina and St. John Paul II to parishes in the diocese will come to an end. At 3:00 pm, sisters from the Congregation of the Sisters of Our Lady of Mercy from the Shrine in Krakow-Łagiewniki will lead the prayer of the Hour of Mercy and the Chaplet of Divine Mercy. After the prayers, a solemn Holy Mass will be celebrated by Roman Pindel, the ordinary Bishop of the Bielsko-Żywiec Diocese. The pilgrimage started on 20 September 2015 and was organized on the occasion of the extraordinary Jubilee of Mercy under the slogan "Be merciful as your Father is merciful". It included parish churches and some monasteries, and the visitation of each community was preceded by spiritual preparations, usually in the form of retreat or mission. Each day of visitation was a holy event and a great celebration – a time of grace, when the Mercy of God was abundant and brought blessed fruits. Sisters and pilgrims at the Shrine in Krakow-Łagiewniki prayed for each parish experiencing this special visitation.
The image of Merciful Jesus was blessed by the Holy Father Benedict XVI during the general audience on the Feast of the Cross on 14 September 2011. In 2011-2014, Merciful Jesus in the sign of the image and relics of St. Faustina and St. John Paul II visited the Diocese of Krakow, then (in 2014-2015) the Diocese of Tarnow and the Diocese of Bielsko-Żywiec (2015-2016). Presently, preparations for the visitation are taking place in Norway, where the image will make a pilgrimage to in September this year.