RESTAURANT AT HOUSE OF SAINT FAUSTINA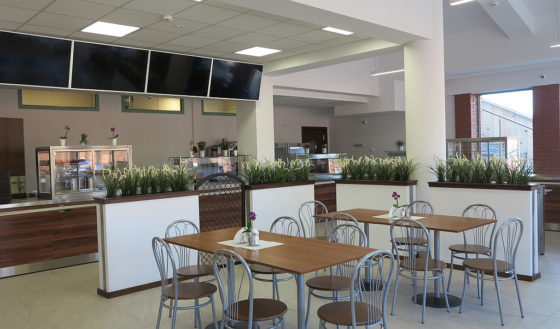 The new facility at the House of St. Faustina, which is located at the bus parking area, a restaurant, a gift shop, a bank and exchange office, an observation deck and toilets are located.
The restaurant serves delicious homemade buffet menu, homemade pastries, ice creams and waffles. The Sisters also serve organized groups (up to 300 people). Advance booking is possible. On offer: breakfast, lunch, dinner and desserts at attractive prices.
Restaurant open:
9.00 am – 7.00 pm (April to October)
10.00 am – 5.00 pm (November to March)
Reservation of meals for groups:
Restauracja "Dom św. Siostry Faustyny"
Al. Adolfa Hyły 1
30-605 Kraków
tel.: 730 955 431
e-mail: rezerwacja@siostryfaustyny.pl