St. Sister Faustina's House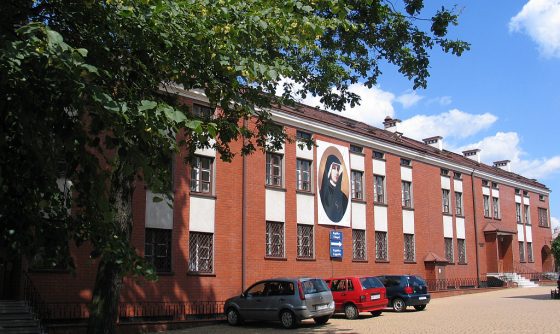 "St. Sister Faustina's House" is the name of the guest accommodation which operates in the convent building at the Shrine of The Divine Mercy in Kraków-Łagiewniki. St. Sister Faustina once lived and worked in this place, at the convent gate, that is why her cell is reconstructed in the building, as well as a plaque commemorating the event when the Lord Jesus came to the gate as a poor young man, which St. Sister Faustina describes in her Diary (Diary 1312).
Both organized groups of pilgrims and individuals are welcome to the accommodation in the "House of St. Sister Faustina". The sisters offer single, double, triple and quadruple rooms. With prior reservation, it is also possible to use an oratory and a conference room during religious retreats. For more information, please contact us by phone or e-mail:
Phone: +48 12 351 88 40; 266 58 59 ext.400; 730 955 521
E-mail:  noclegi@faustyna.pl
RESTAURANT AT HOUSE OF SAINT FAUSTINA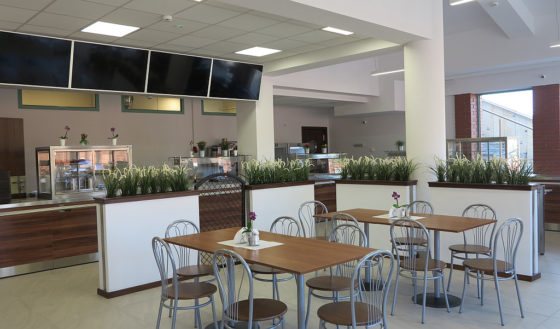 The new facility at the House of St. Faustina, which is located at the bus parking area, a restaurant, a gift shop, a bank and exchange office, an observation deck and toilets are located.
The restaurant serves delicious homemade buffet menu, homemade pastries, ice creams and waffles. The Sisters also serve organized groups (up to 300 people). Advance booking is possible. On offer: breakfast, lunch, dinner and desserts at attractive prices.
Restaurant open:
9.00 am – 7.00 pm (April to October)
10.00 am – 5.00 pm (November to March)
Reservation of meals for groups:
Restauracja "Dom św. Siostry Faustyny"
Al. Adolfa Hyły 1
30-605 Kraków
tel.: 730 955 431
e-mail: rezerwacja@siostryfaustyny.pl