Triduum and Feast of Mercy in Kiekrz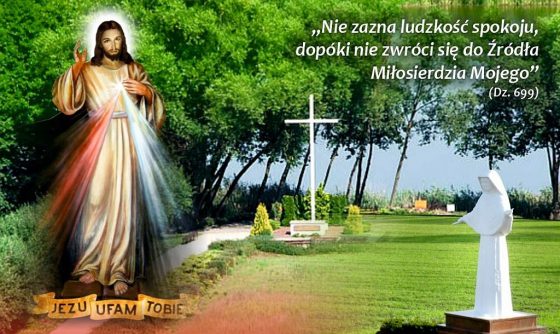 Mercy Sunday at the Shrine of St. Faustina in Kiekrz will be preceded by a triduum, celebrated by Fr. Hieronim Stypa, O.F.M. From April 13 to 15, Mass will be celebrated at 6 p.m. with a dedicated homily.
On Mercy Sunday, April 16, the solemn service at noon will be presided over by Fr. Krystian Sammer, celebrated at the field altar by "Little Kierskie Lake", the site of Jesus' revelation to the Apostle of Divine Mercy. It will be accompanied by live music by Marek Kraśkiewicz and the Blessband. Holy Mass will be preceded by a procession with relics of St. Faustina, which will march from the convent yard to the lake. At 3 pm, the Hour of Mercy and the Chaplet of Divine Mercy will be prayed.