3 Years of Hour of Mercy and Chaplet on TVP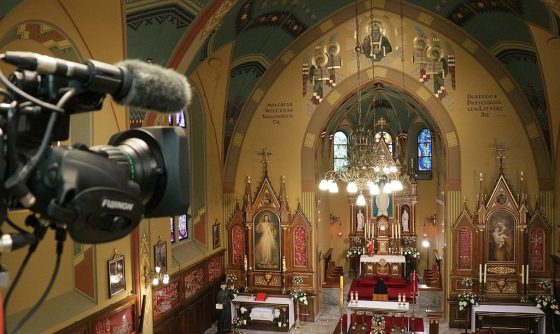 On May 18, 2020 – the 100th anniversary of the birth of St. John Paul II – the third national TVP channel began daily broadcast of the Hour of Mercy prayer and the Divine Mercy Chaplet from the Shrine of Divine Mercy in Krakow-Łagiewniki. In front of the grace-famous Divine Mercy image and at the tomb of St. Faustina, the prayers are recited by Sisters of the Congregation of Our Lady of Mercy. At three o'clock in the afternoon, a privileged time in the Divine Mercy devotion, only thanks to this broadcast, hundreds of thousands of people gather every day at the cross of Jesus, and – as Jesus wanted – at least for a brief moment ponder the mystery of God's mercy revealed in His passion and, for its merits, beg for God's mercy "for us and the whole world". It is a time of grace that is given to us every day, because Jesus has bound promises of all graces and temporal blessings in accordance with His will, with the Hour of Mercy (the moment of His dying on the cross) and the Chaplet of Divine Mercy, if we ask for them with trust and combine this confident prayer with acts of mercy towards other people.
The broadcast of the Hour of Mercy and the Chaplet on TVP3 is also available online, at www.faustyna.pl including other language versions of the website, as well as on our Faustyna.pl You Tube channel and app for Android and iOS.